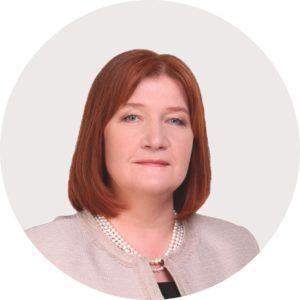 Maryna Striganova
Logistics and Procurement Director
Maryna Striganova started working as the Logistics and Procurement Director since 2011. Before she held the position of the Head of Procurement Department. She works in the Company from 2004.
Maryna Striganova is responsible for procurement, transport logistics, custom clearances procedures and storage as well as inventory management.
During 1998-2003 she worked for Blitz-Inform (Blitz-Flex factory) on management positions, such as Deputy General Director in charge of logistics and Deputy General Director in charge of sales and supplies. Before that she worked for the pharmaceutical company Darnytsia.
She was awarded an Honorary Diploma of the Ministry of Healthcare of Ukraine and a Diploma of the Association of Employers of Medical and Microbiological Industry of Ukraine.
Maryna Striganova is a graduate of Strategic Management and Organizational Development program from the International Center for Privatization, Investment and Management.
Maryna graduated from the Moscow Aviation Institute named after Sergo Ordzhonikidze,her specialty is Automated management systems.