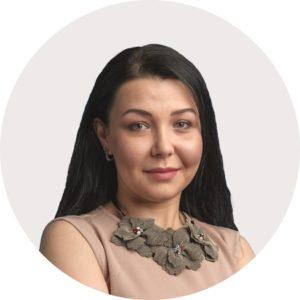 Susana Khalilova
Marketing & Sales Director
Susana Khalilova was appointed to the position of Marketing & Sales Director from July 2017. Before she held the position of the Head of Department of Prescription Medicines Marketing No 1.
She works in Farmak since 2009.
Susana Khalilova is responsible for developing and implementing marketing and sales strategy in order to synchronize market trends and needs with the potential of production and logistics of JSC Farmak, increase profitability of sales and business development, as well as the development and implementation of marketing policies. In 2005, she graduated from the Crimea State Medical University, specializing in Medicine.