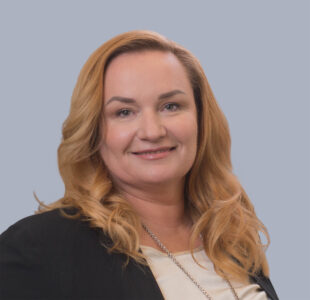 Tetiana Karpova
Transformation Director
Tetiana Karpova is responsible for strategic planning, development of economic models, implementation and compliance with project management policy by all departments of the Company. Tetiana's area of responsibility includes assessing changes, initiatives, projects that affect the added value of the Company, determining the effectiveness of business processes, business risk management and change management. Tetiana organizes the processes of keeping analytics on all existing projects of the Company and re-engineering the effectiveness of business processes. She is responsible for developing and maintaining a portfolio of strategic transformation initiatives.
Tetiana Karpova has significant experience in developing corporate and commercial strategies, combating bureaucracy, cutting unnecessary costs and duplicating efforts. Tetiana as Managing Director at Philip Morris International in Latin America and her team have created autonomous cross-functional groups based on new ways of working (Lean, Design Thinking and Agile) that have contributed to positive changes in organizational culture and business effectiveness.
Tetiana successfully graduated from the Kyiv National Economic University and Kyiv National Linguistic University, studied at Wheaton College in the USA and holds MBA degree from the International Institute for Management Development (IMD), Lausanne, Switzerland.