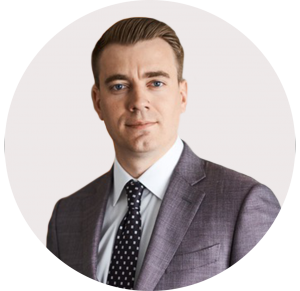 Viktor Kostyuk
Business Development Director
Viktor Kostyuk has been the Business Development Director of JSC "Farmak" since 2018. Before, he was employed as the Head of the Globalization Unit. Earlier, he headed the Globalization Department, the Globalization Projects Sector, and was a foreign economic activity manager. Viktor Kostyuk has been employed with the Company since 2011.
Viktor Kostyuk is responsible for the implementation of the Company's strategy related to the development of the product portfolio and technological innovations, licensing of new products and development of export of the Company's products in all markets, except for the CIS countries, the Company's product portfolio and pipeline management.
In 2011, he graduated from Taras Shevchenko National University of Kyiv with the master's degree in economics (International Economics).
In 2016, he graduated from the National University of Pharmacy and was qualified as a clinical pharmacist (Clinical Pharmacy).