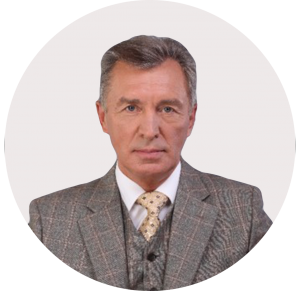 Anatoly Gvozd
Supervisory board member
Anatoly Gvozd is a Supervisory Board member since June 30, 2017, and was reelected on April 19, 2018. He is a member of the appointments and remuneration Committee of the Supervisory Board, as well as of the Investment and Science Committee.
Anatoly Gvozd joined the Farmak team in 1990. He was appointed to the post of head of the production shop. From October 2011 to June 2015 he headed the operational directorate of the company.
Anatoly Gvozd was responsible for the operational and production activities, as well as for development and improvement of the production process, increasing production efficiency.
He graduated from Kyiv Technological Institute of light Industry, where he received a "Engineer-Chemist-Technologist" degree.
Before coming to our company, Mr. Anatoliy worked at "Khimvolokno" where he started as a line worker but after was promoted to shift manager. He also has considerable experience working on managerial positions in other companies.
He was awarded with Diplomas by the Cabinet of Ministers of Ukraine, Diplomas from Verkhovna Rada of Ukraine; received a title "Honored Industrial Worker of Ukraine".