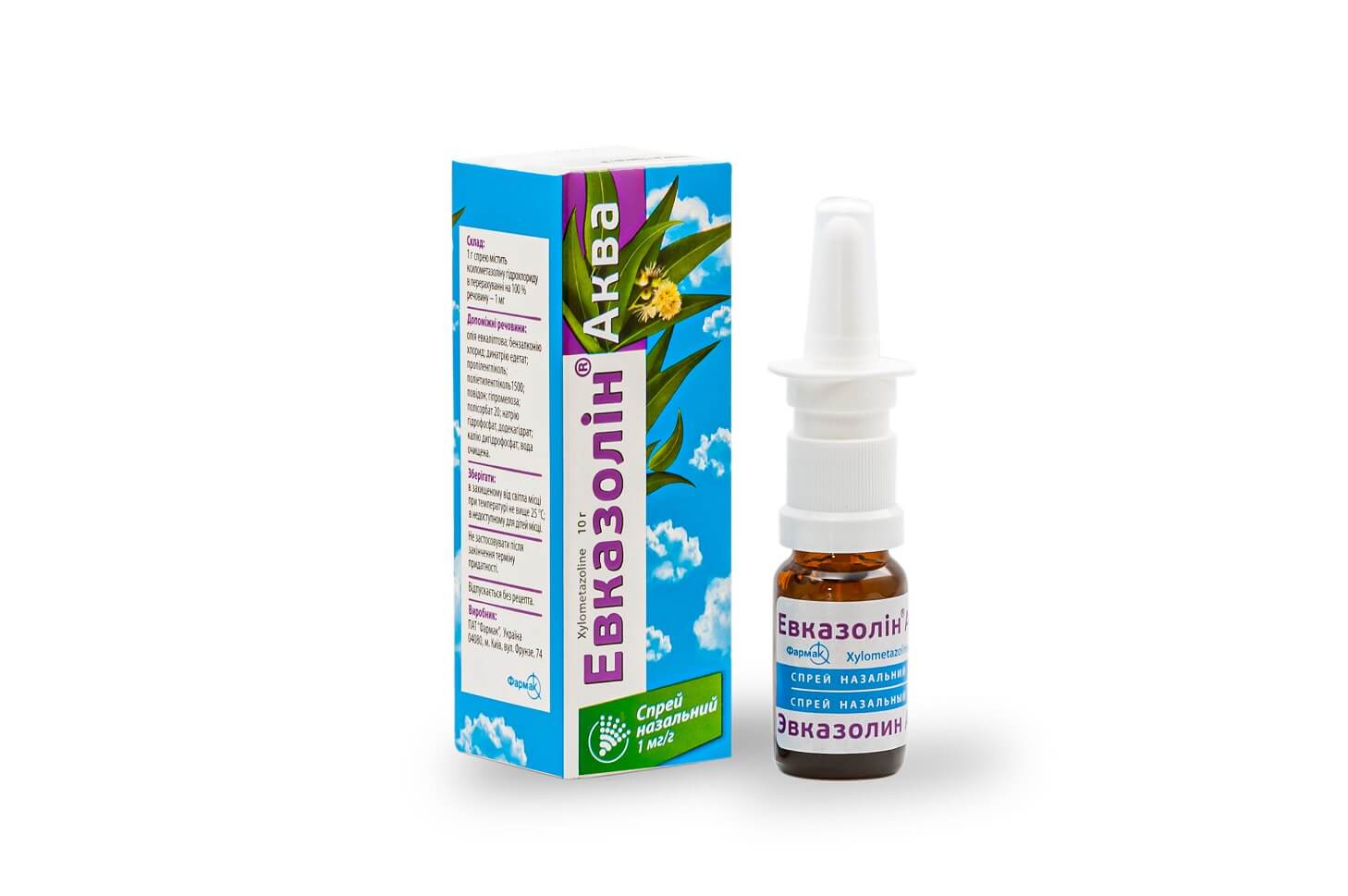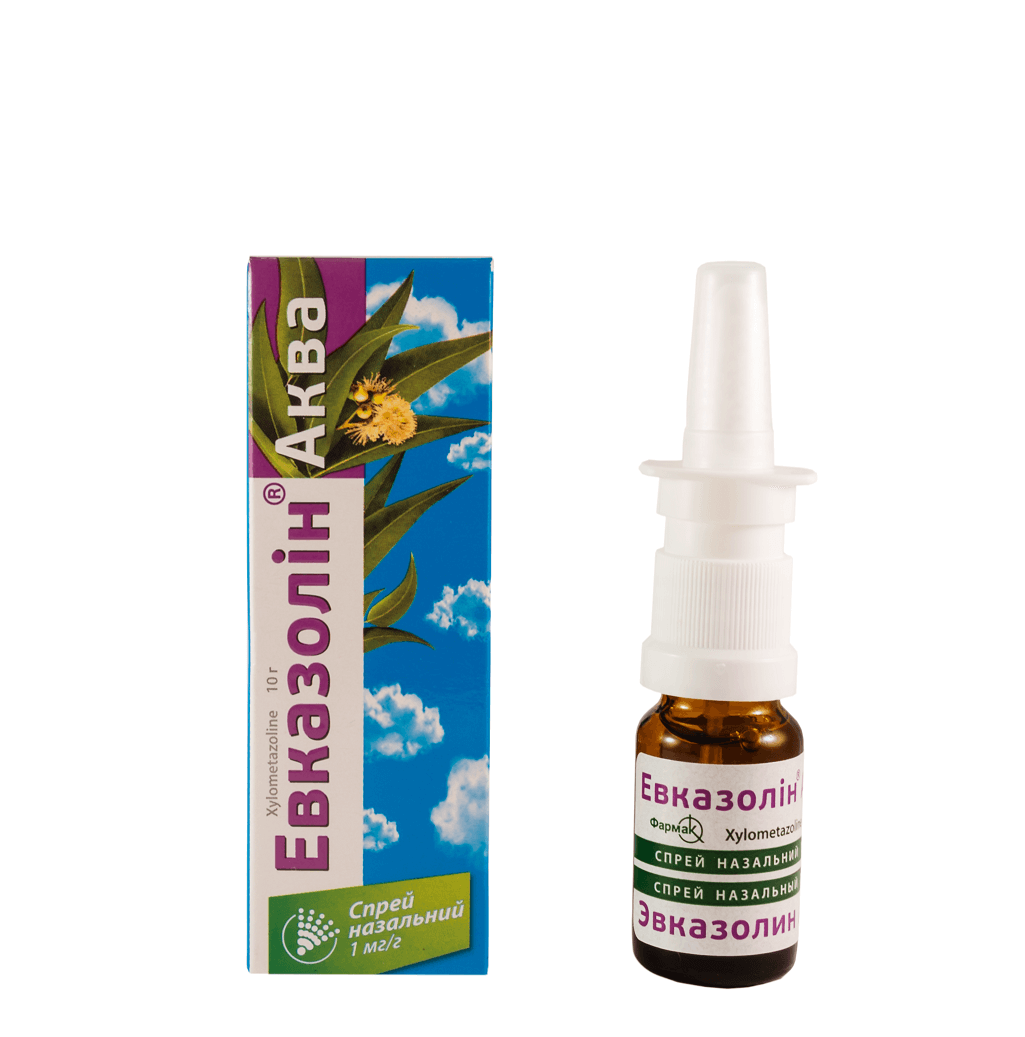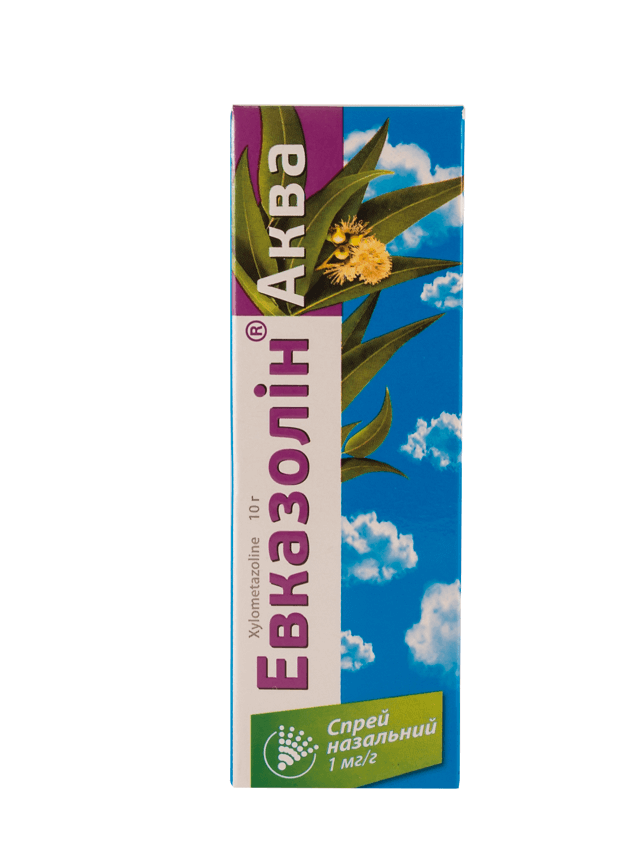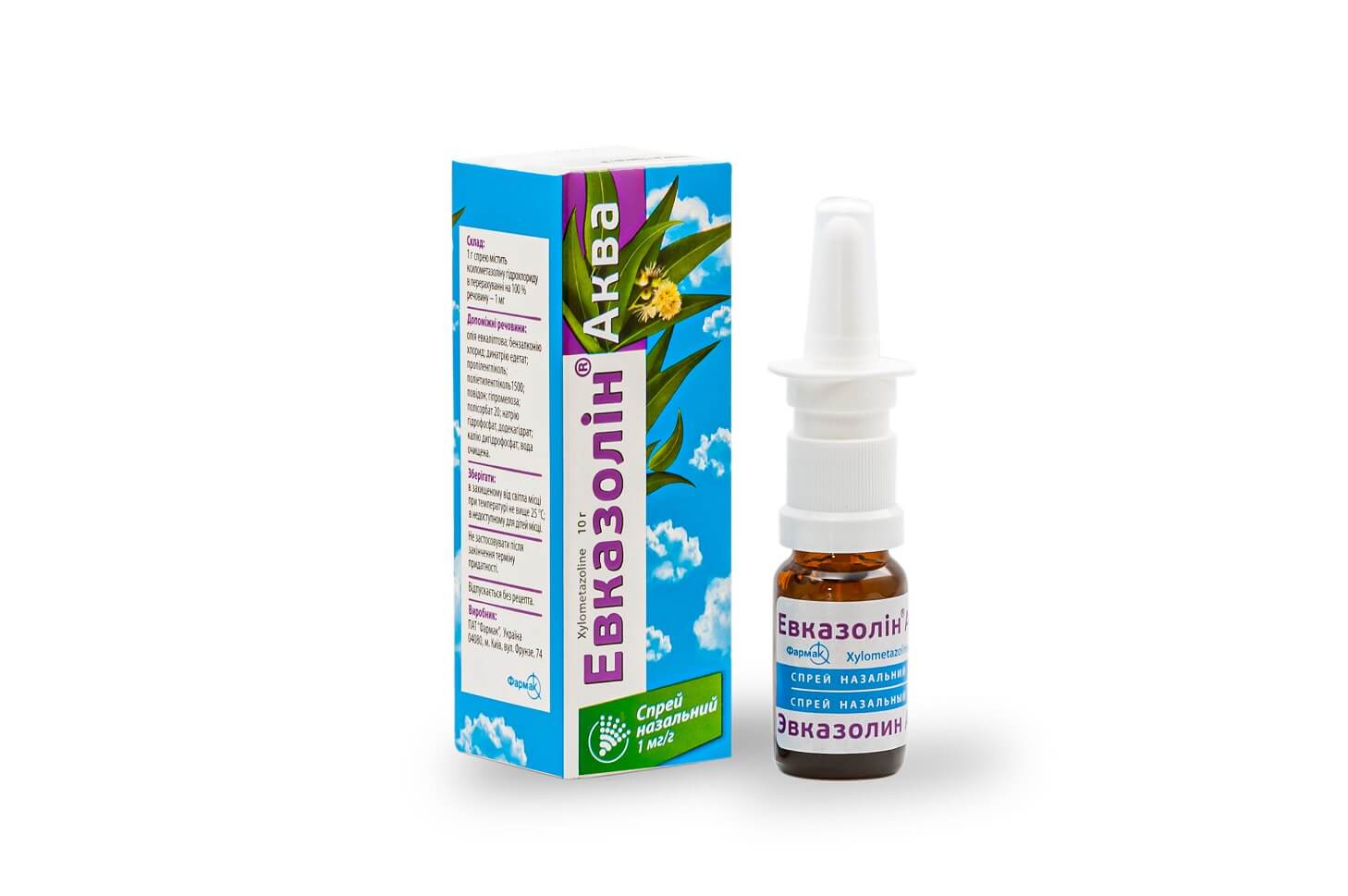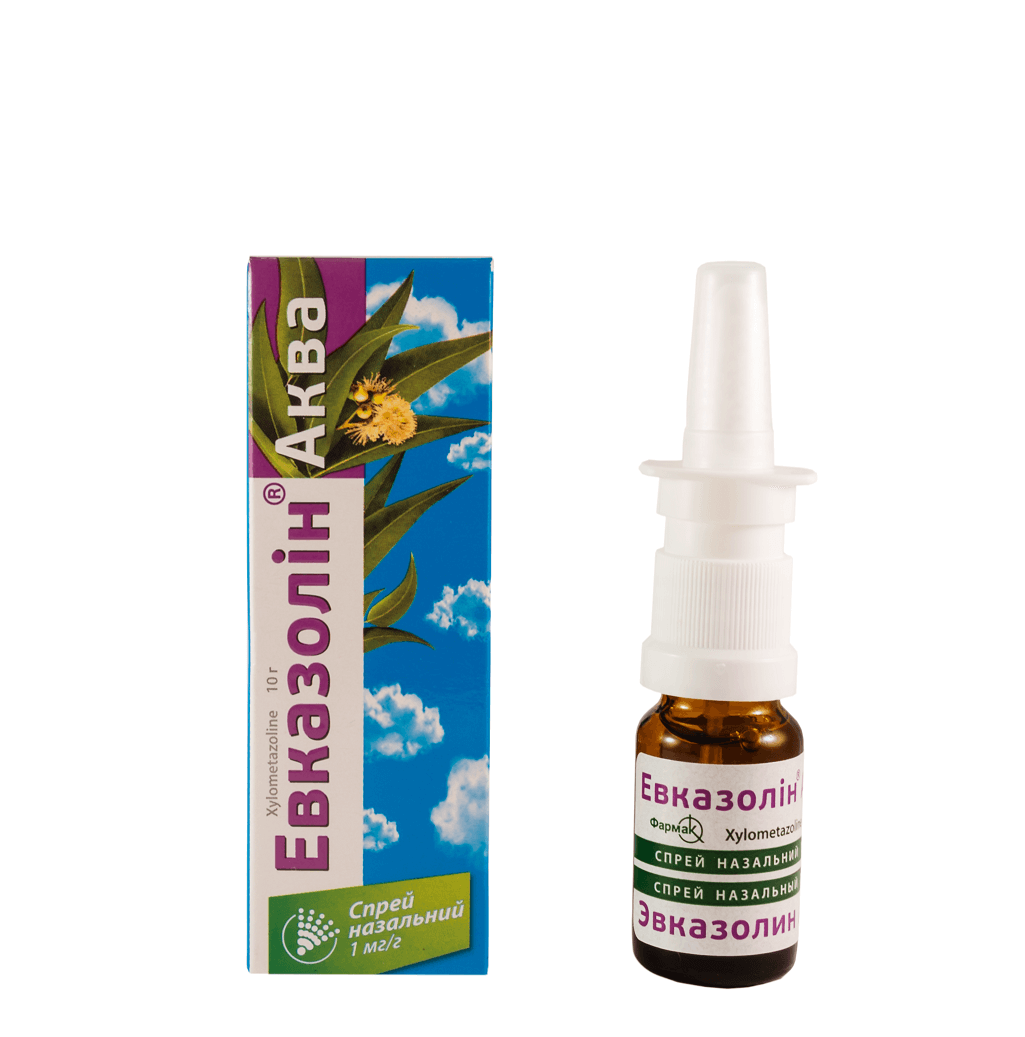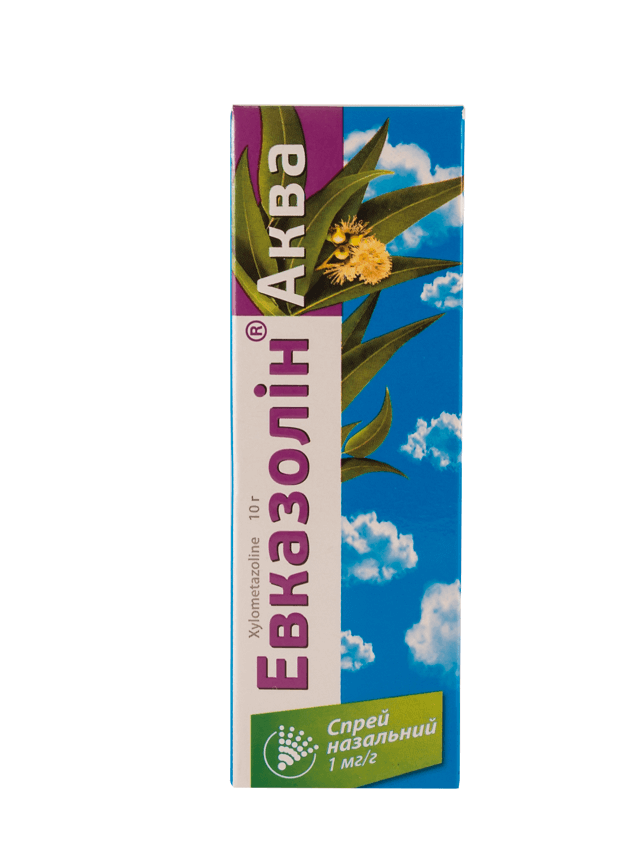 OTC Medications
Eucazolin® Aqua
Eucazolin Aqua spray is used for symptomatic treatment of nasal congestion caused by colds, hay fever, allergic rhinitis, and sinusitis. It is used to facilitate the outflow of secretions in diseases of the paranasal sinuses.

Spray nasal
Intranasal application
For adults and children 12 years old
Estimated Cost in pharmacies: , — , грн.