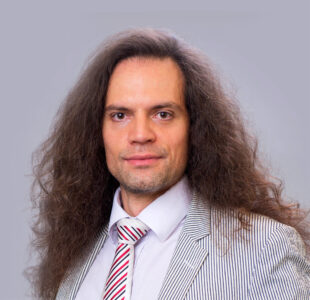 Andriy Goy
Technical director
Andriy Goy was appointed to the position of Technical Director since 2017. He works with the Company since 2001.
Andriy Goy's scientific and practical interests cover the following areas: development of generics, synthesis of active compounds, research of original molecules, biological products, progressive engineering and technical solutions for the pharmaceutical industry, production innovations, technology transfer, international standards and regulation of pharmaceutical activity.
Under the leadership of Andriy Goy a laboratory and technological R&D center was created which is a research test ground for testing new and improving existing technologies of finished medical products.
Since 2004, Andriy Goy has been a member of international associations such as ISPE, PDA, AAPS and others.
He graduated from the National Technical University of Ukraine "Kyiv Polytechnic Institute" with the master's degree in automation and computer-integration technologies.