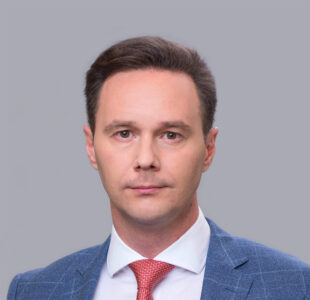 Anton Zubov
Marketing & Sales Director CIS
Anton Zubov is responsible for planning, development and implementation of sales and marketing strategy in the CIS markets, increase of profitability of sales and business development in the countries in which our company has offices: Uzbekistan, Kazakhstan, the Kyrgyz Republic and Belarus, as well as in other CIS.
Anton Oleksandrovych has a successful track record of working at "Bayer" Headquarters as Regional Marketing Manager EMEA. He was responsible for the development of the CIS, lived and worked in Baku, being the Marketing Director of the Caucasus region.
Prior to joining "Farmak", he worked as Marketing Director for Ukraine and the CIS in "Sona-Pharm" Group, in which he increased sales by 3.5 times over 4 years and created an effective and efficient team in the CIS region.