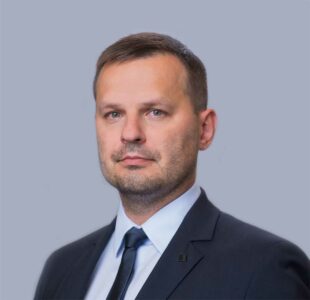 Pavlo Pavlyk
Chief Operating Officer
Pavlo Pavlyk has become Chief Operations Officer of Farmak JSC since March 2018. He has worked in the company since 2006. Before that, he held the position of Director of the Technology Transfer Department. Earlier, he worked in different positions starting from Engineer and growing up to the Head of the Technological Support Department. In January 2014, he was transferred to the post of Head of the Technology Transfer Department of the Research and Development Division.
Pavlo Pavlyk managed large-scale projects, including the organization of production of insulins, solid dosage forms, finished medicinal products, technology transfer of genetically engineered insulins and insulin analogs, as well as many other technical and technological projects.
He graduated from the National University of Food Technologies in 2006 with a degree of Master's in Industrial Biotechnology major.