Farmak gave a tour to SUP members as part of Company visit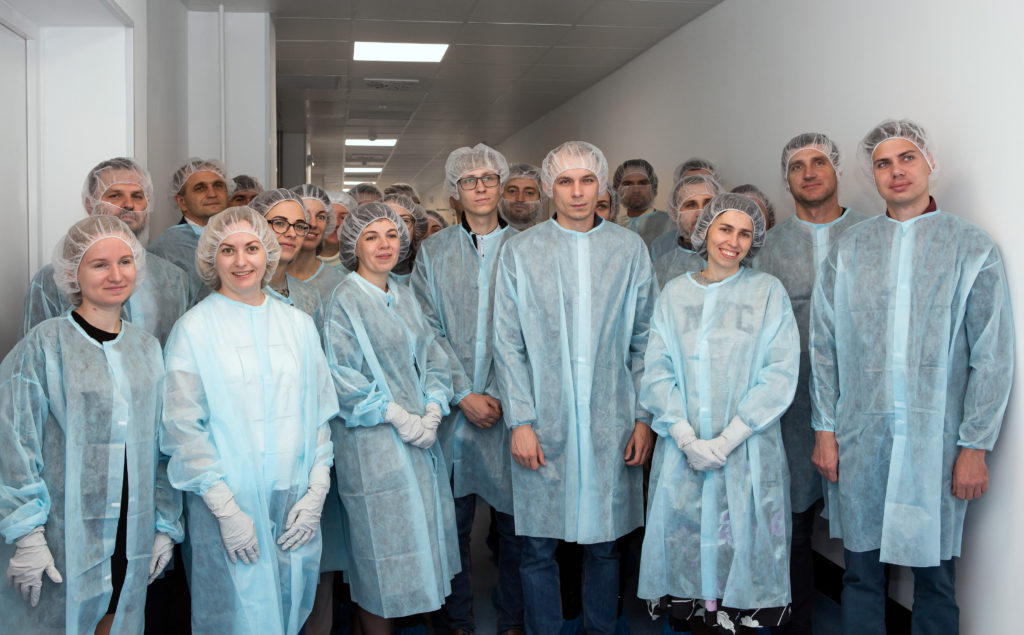 The members of the Union of Ukrainian Entrepreneurs (SUP) visited the manufacturing site for solid dosage forms where they observed the technological processes.
The guests visited the new manufacturing site for solid dosage forms which was launched last year. The project implementation lasted for 2 years and cost the Company EUR 20 million. The launch of a new manufacturing site for solid dosage forms will double annual production capacity. Moreover, due to production increase, nearly 100 new jobs were created.
Today, every tenth pack of medicinal products that is used in our country is manufactured by Farmak.
Technical Director of Farmak Andriy Goy accompanied the guests through the entire technological cycle: from raw material acceptance to tablet compression.
Executive Director of Farmak Volodymyr Kostiuk shared the latest achievements of the Company during the conversation with the SUP members:
The share of Farmak in the Ukrainian market is 5.9%
The Company managed to reduce gas consumption by 25%
Farmak launches up to 20 new medicinal products per year
The period from the decision to launch a new product and batch shipment incidentally takes 3-4 years.
The Company develops its own research complex, which employs 150 researchers to date.
More than 20 % of the Company's products are exported.
The Company has managed to increase production capacity by 25% over past five years. Moreover, Farmak is one of few Ukrainian companies developing its own chemical synthesis of active pharmaceutical ingredients (API) in Kyiv and in Shostka.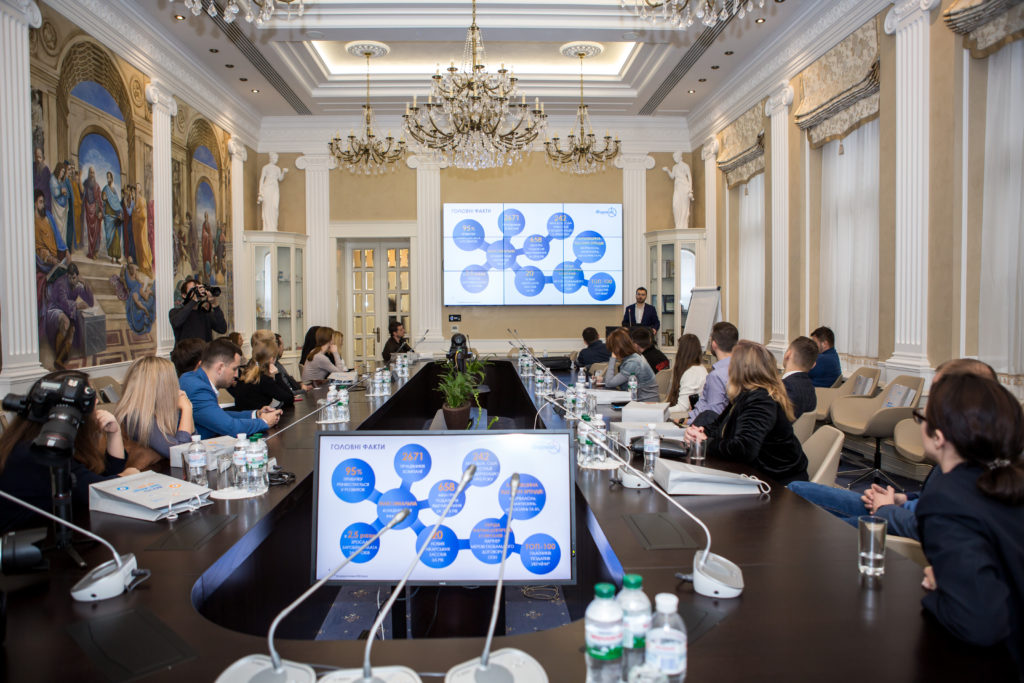 According to Volodymyr Kostiuk, staff loss is one of the challenges which Ukrainian companies face today.
"Today, we compete not only with Ukrainian manufacturers, but also with companies from Poland, Latvia and Lithuania. A lot of workers, including subject matter specialists, leave our country. We invest in the training of our employees and motivate them financially: over the last 5 years, the salaries we offer have grown 2.5 times", said Volodymyr Kostiuk.
Over the last 20 years, more than USD 250 million have been invested in modernization and re-equipment. The Company has representative offices in five countries: Uzbekistan, Poland, Kazakhstan, Kyrgyzstan, Belarus.
The main values of the Company today are Quality, Growth, Professionalism, Engagement and Innovativeness.