Farmak, in cooperation with Kyiv Metro, has organized exhibition "100th Anniversary of Insulin Discovery"
Farmak, in cooperation with the Kyiv Metro, has presented the exhibition dedicated to the 100th anniversary of insulin discovery*. The exposition "100th Anniversary of Insulin Discovery" was kicked off on October 13 in the hall of the Teatralna metro station in Kyiv.
According to WHO data, in 2020, every tenth person in the world had diabetes mellitus. This disease was included in the Top 10 Causes of Death list in 2020. Approximately 463 million people in the world are living with diabetes.
There are 1.3 million of officially confirmed cases of diabetes in Ukraine. Unfortunately, this number is increasing every year. Only one third of the real number of patients are considered to be diagnosed with diabetes.
Some Ukrainian celebrities, who are diabetes patients themselves or have family members with diabetes, have joined the project, namely People's Artist of Ukraine Nazar Zadniprovskyi, the world-famous Ukrainian violinist Vasyl Popadiuk, singer Vlad Sytnik, psychologist Nataliia Kholodenko and People's Artist of Ukraine Bohdan Beniuk.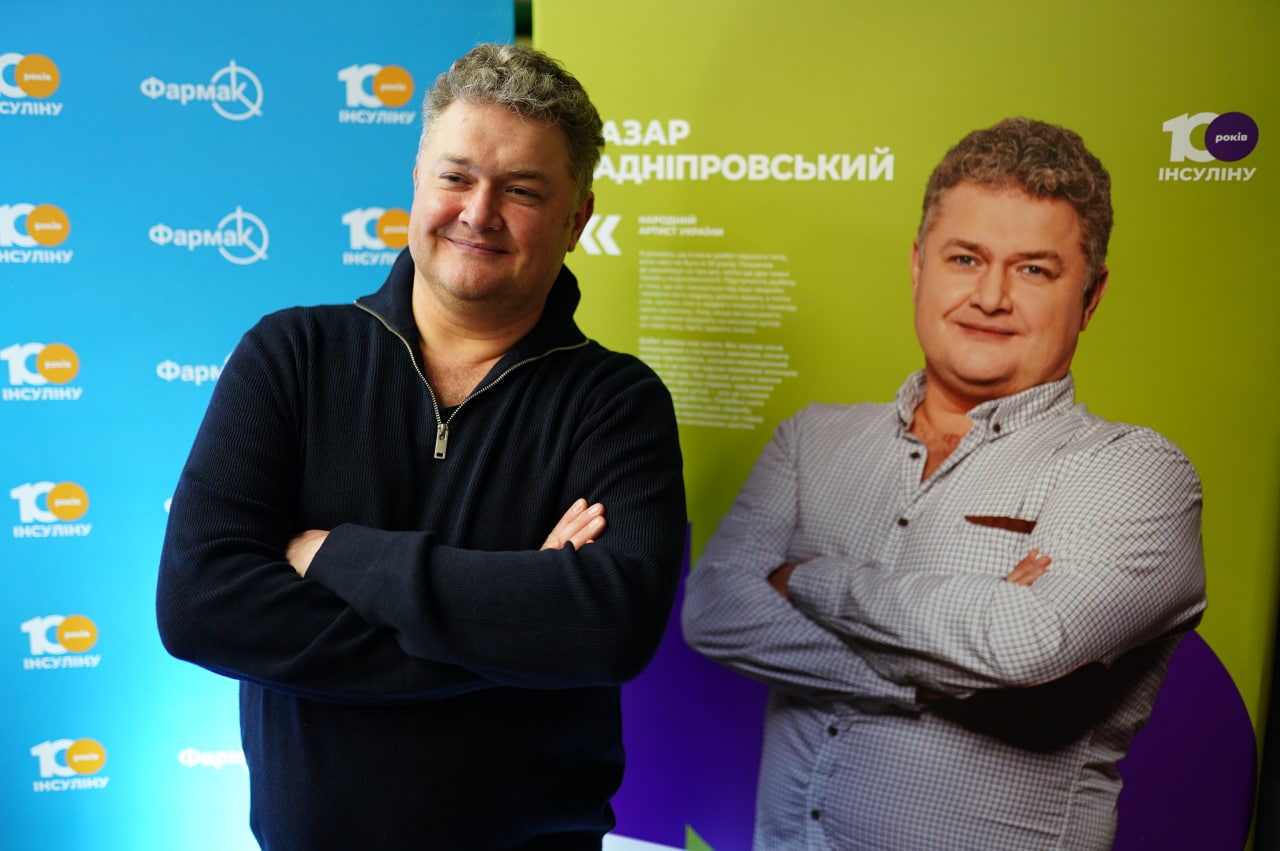 "I was in my twenties when I found out that I had type 1 diabetes. I was treated in the intensive care unit for three days and in the endocrinology unit for two weeks. Diabetes is insidious since it mimics other diseases and is quite difficult to be detected before it is too late. However, people have intuition with respect to their organisms, therefore, if you feel the symptoms indicating high blood sugar level, don't waste your time and get tested," said the People's Artist of Ukraine Nazar Zadniprovskyi, sharing his history of living with diabetes.

"Everyone had diabetes in my father's family. I know how hard it is to live with this disease, for I have seen it decrease the quality of lives of my loved ones. Now I am teaching healthy lifestyle to my children and constantly trying to prevent myself from getting diabetes. I want every person in the country to understand how this disease occurs and how important it is to diagnose it in time," says psychologist Nataliia Kholodenko.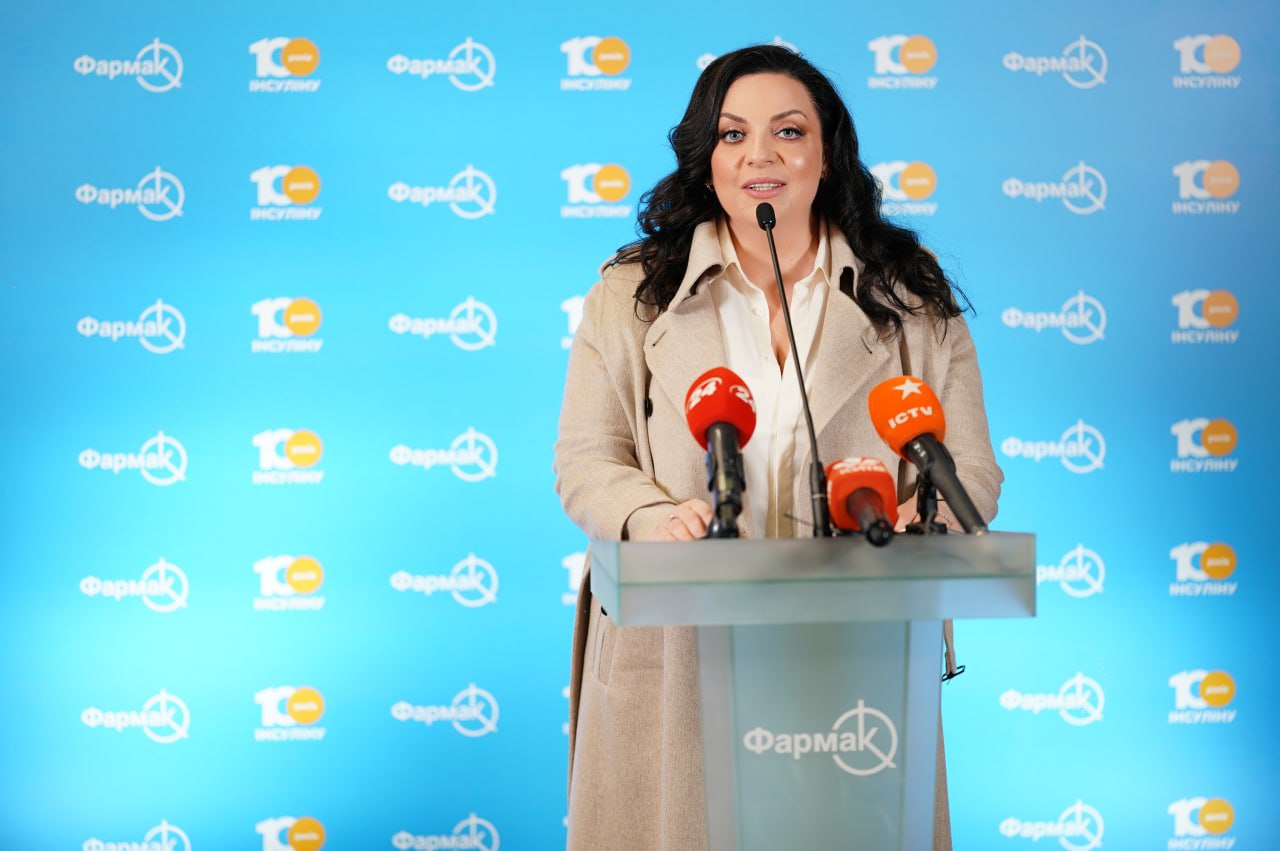 The social project "100th Anniversary of Insulin Discovery" is aimed at raising the Ukrainians' awareness with respect to diabetes mellitus, as well as the symptoms and prevention thereof, as well as encouraging people to take a responsible approach to their health and check their blood sugar level on a regular basis.
Manufacturing quality medicinal products is not the only way used by Farmak to combat diabetes mellitus. We are taking measures aimed at informing the population about the disease-related risks. We are forming the culture of responsible attitude towards health and constant diagnostics. The first insulins in Farmak's product portfolio became available 18 years ago. The foreign partner's technology transfer agreement signed between Farmak and an American insulin producer in 2001 enabled increasing the quality level of insulins produced in Ukraine and making the treatment available to Ukrainian patients," says Yevhenia Piddubna, Director of Corporate Communications at Farmak.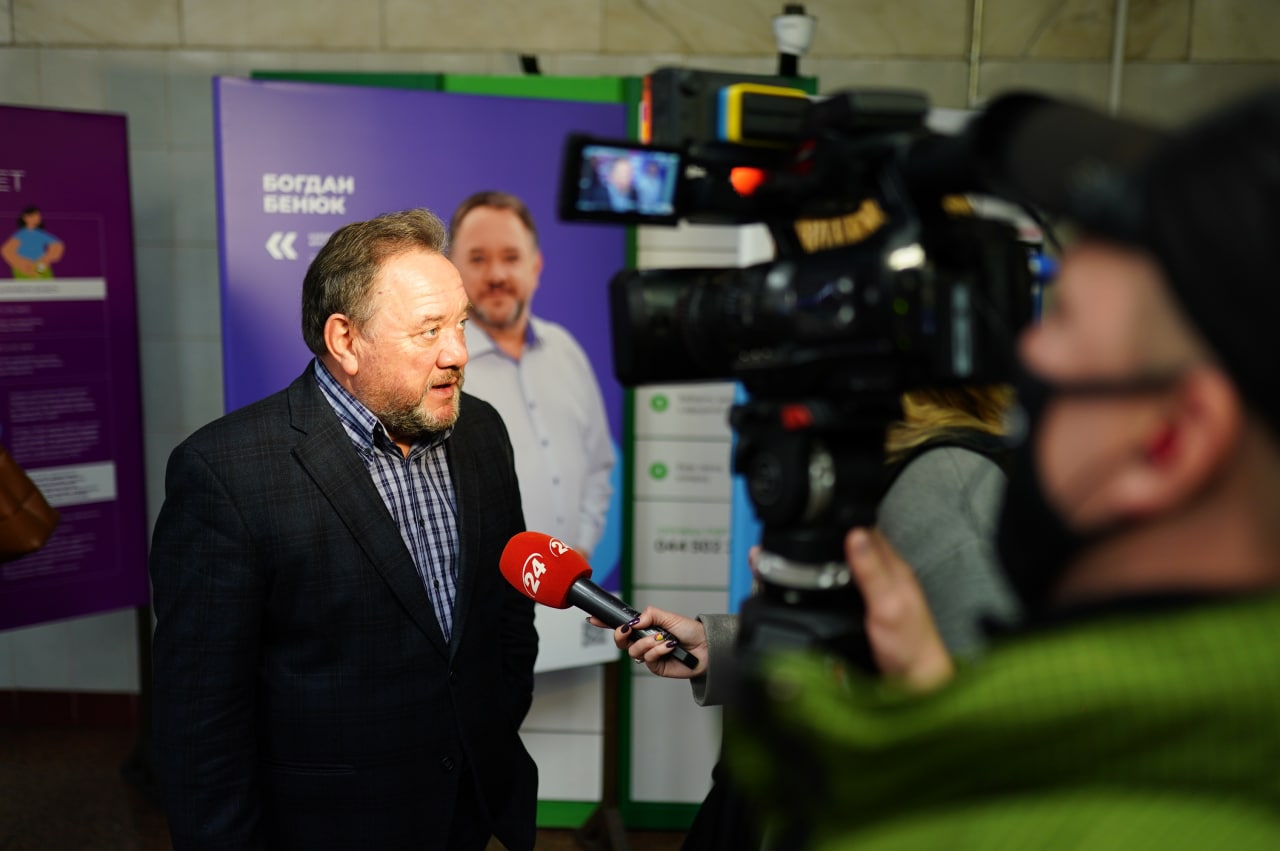 The exposition "100th Anniversary of Insulin Discovery" will be presented in the hall of the Teatralna metro station until October 29. It may be visited by any inhabitant of the capital and other cities, both physically and online.
*Insulin is a hormone produced by the pancreas. The lack of it causes the development of diabetes mellitus.