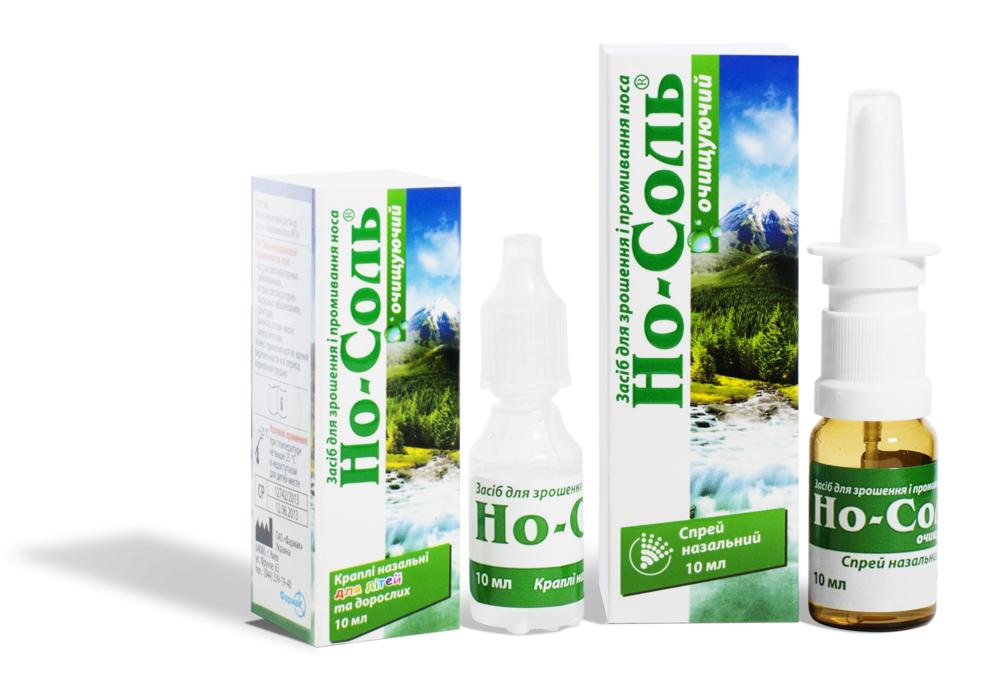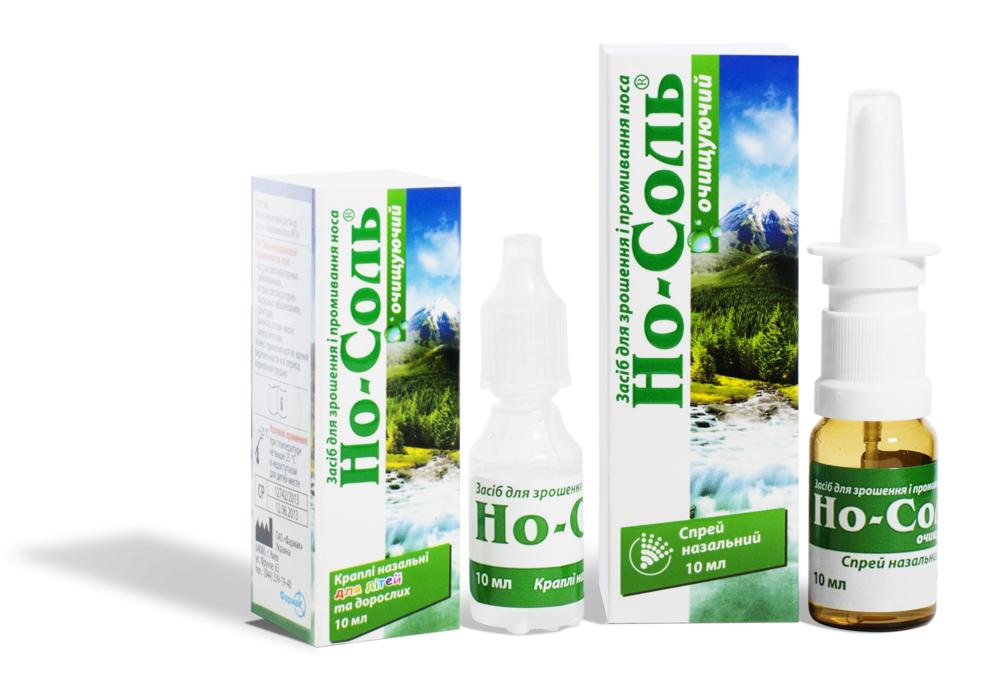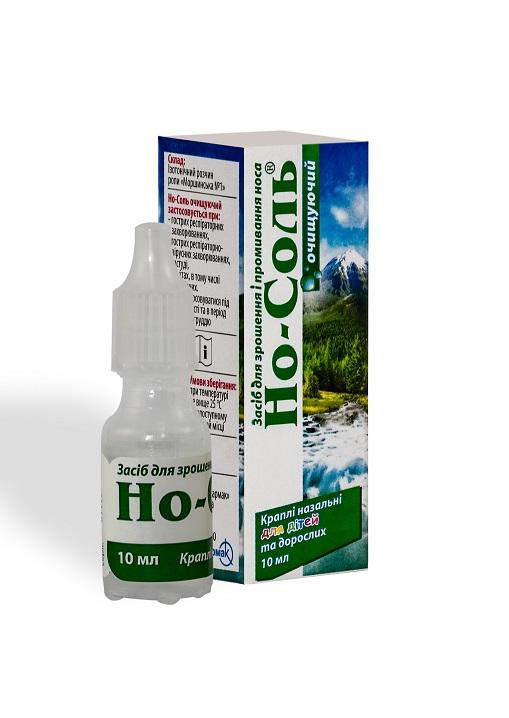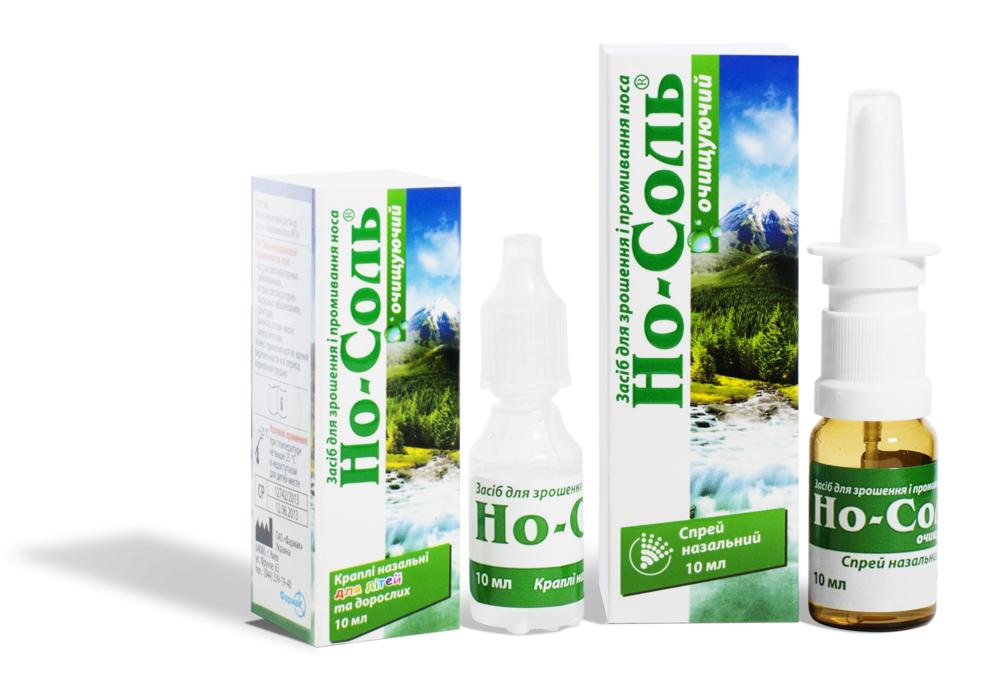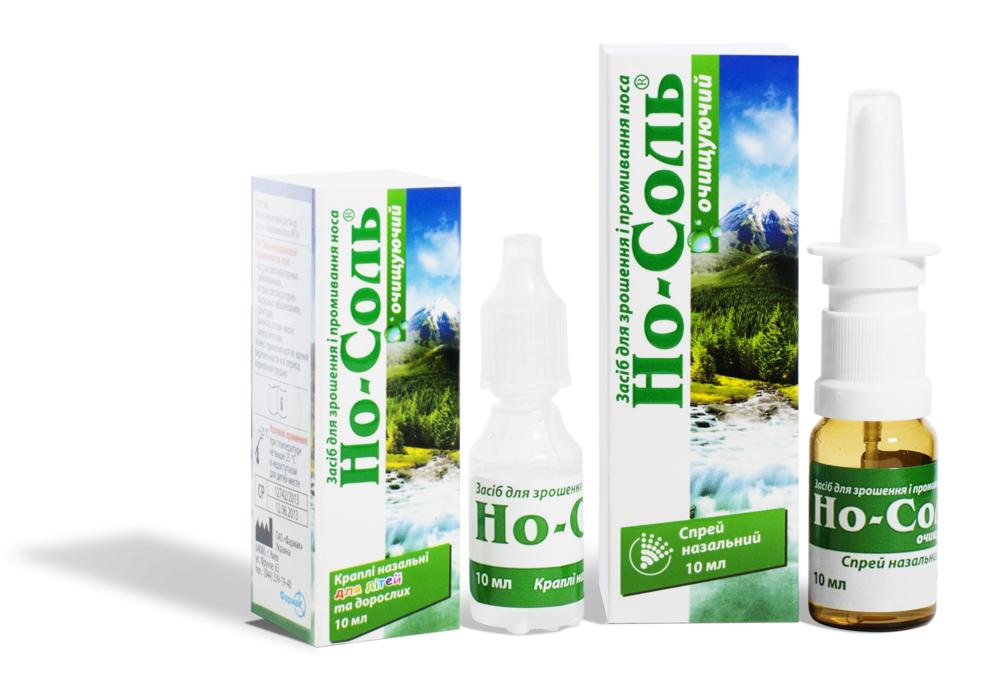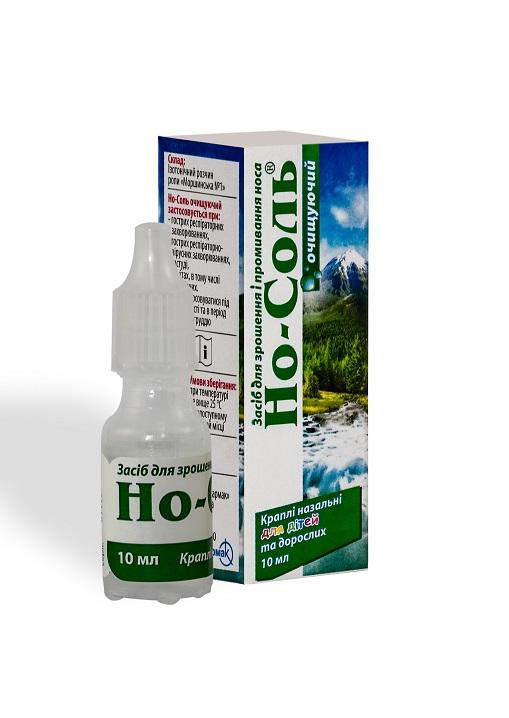 Medical device
No-Sol cleaning
RECOMMENDATION FOR USAGE:
As a means of daily hygiene of the nasal cavity to maintain the protective properties of the mucous membrane in conditions of high dryness or air pollution (conditioning, central heating, smoked room, etc.) in order to preserve the physiological characteristics of the mucous membrane in the changed microclimatic conditions;
In acute and chronic inflammatory diseases of the nasopharynx, paranasal sinuses of the nose and nasal cavity of different etiologies (rhinitis, sinusitis);
As a means of prophylaxis and in the case of acute respiratory infections, acute respiratory infections, chills;
To clean the mucous membrane of the nose from dust, allergens and infected mucus;
With a preventive aim for cleaning the nasal cavity when working under harmful conditions;
In infectious diseases of the nose and nasopharynx in the autumn-winter period;
As part of complex treatment of adenoids in children.

Nasal drops
Intranasal application
For adults and children from birth
Drops
Estimated Cost in pharmacies:
, — , грн.
Spray 10 ml
Estimated Cost in pharmacies:
, — , грн.
Info from tsinanaliky.com.ua