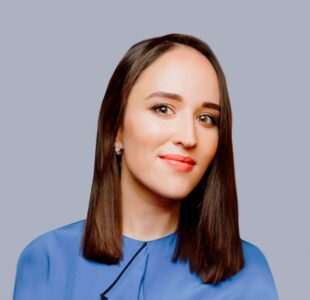 Anna Shvediuk
Logistics and Procurement Director
Anna Shvediuk is responsible for the strategic development of the company's unified integrated procurement and logistics policy, as well as ensuring the full cycle of the logistics process from the purchase of raw materials, materials, goods and services to the receipt of finished products by the client or distributor.
Her area of ​​responsibility includes the development and operation of a procurement system based on unified procedural approaches for requirement plan, timely provision of the company with all the necessary components for the production of finished products, selection, and adjustment of partnerships with suppliers.
Anna Shvediuk has been working for Farmak for 13 years already, she is a qualified international economist, translator from German to Ukrainian, and junior researcher in international economic relations. Since 2012, Anna Shvediuk has been the Head of the Substances and Excipients Research Department. In 2013 she was appointed as Deputy Director for Logistics and Procurement. During her work in the company, Anna Shvediuk has established herself as a professional in her field, with high organizational skills and professional knowledge.