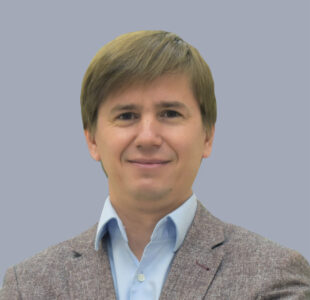 Dmytro Shapkin
Chief Transformation Officer
Mr. Dmytro Shapkin is responsible for strategic planning, devising of economic models, implementation and observance of the Project Management Policy by all Farmak's departments. His role covers assessment of changes, initiatives, projects having impact on the added value of the goodwill; efficiency assessment of business processes, business risks and change management.
Dmytro arranges analysis of all current Company's projects and reengineering of business processes for ensuring their efficient operation. He is also responsible for development and maintenance of the portfolio of strategic transformation initiatives and implementation of M&A projects.
Dmytro has been working in Farmak JSC for 11 years having joined the Company after working in Deloitte consulting and audit firm. In Farmak, he had managerial positions in financial management. Among Dmytro's accomplishments are transformation of financial reports in compliance with the international standards and best world practices; implementation of the integrated business planning (IBP). Additionally, he performed payback calculations for various projects and products in the Company. He was also a member of the team who developed the financial modules in the SAP platform.