Farmak held a webinar for teenagers "My profession in the field of pharmaceutics"
We continue to work and share our experience for the future of Ukraine! Ukrainian youth is talented and strong. Despite all the obstacles, they are ready to study, learn new things, dream and plan.
And Farmak is always ready to support them and help put these plans into practice. After all, choosing a profession, which will captivate and inspire you is very important. Last week we hosted a webinar for teenagers called "My profession in the field of pharmaceutics".
The event was organized as part of the JAS career guidance project in partnership with the UN Foundation and NGO EdCamp Ukraine.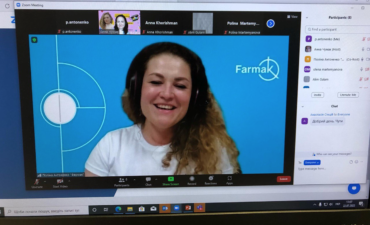 At the webinar, the company's specialists told about the prospects for students of the pharmaceutical major, career opportunities in pharmacological research, how to build a career in pharmaceutical development, and whether drug development can bring a decent income. Our employees spoke about their experiences and answered the questions of today's teenagers, who have already begun to think about their future career paths.
We are sure that with such a brave and highly-motivated youth, the future of Ukraine is in good hands!