"Impressive results": an international expert on sustainable development in Farmak
In August, Farmak was visited by Gert Haar-Jorgensen, founder and CEO of Lean Coaching, with over 30 years of experience in large operational transformations, from strategy through implementation to sustainable development. Our cooperation on the introduction of modern approaches of the Lean and TPM (Total Productive Maintenance) methodology in production has been going on for the 3rd year.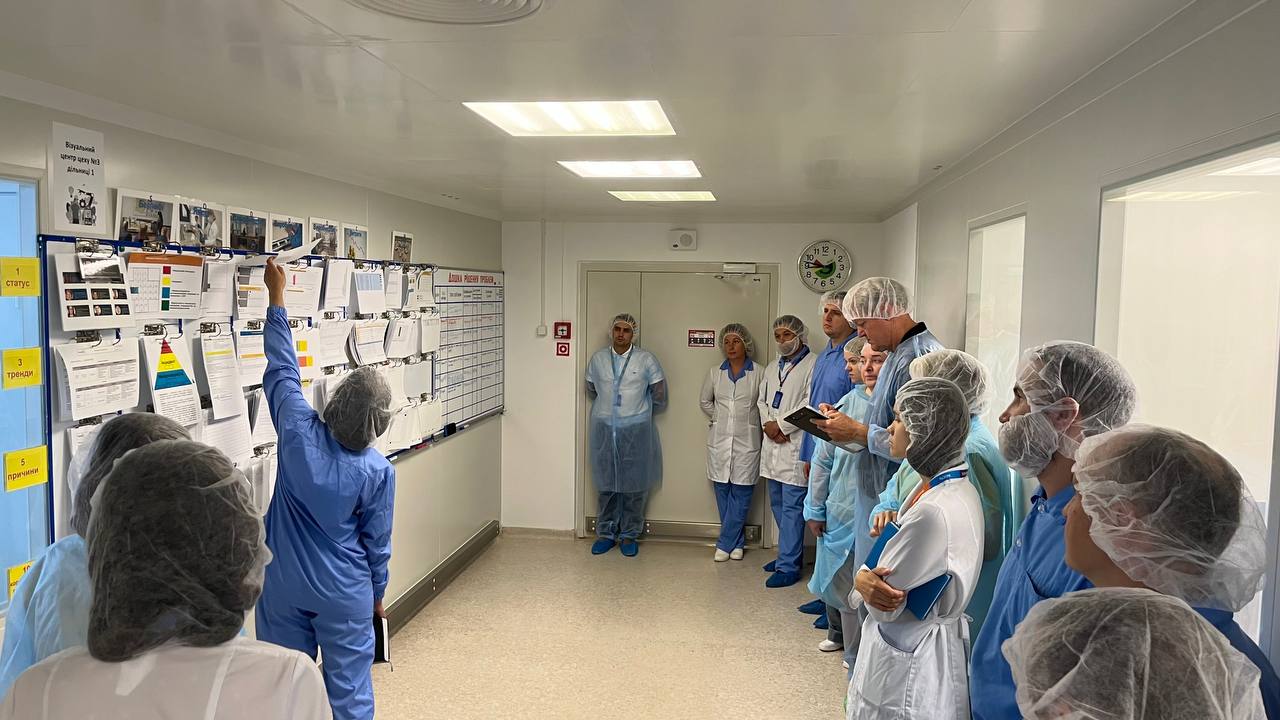 Visit to the Visual Center of Workshop No. 3
What is lean manufacturing and why is it important for Ukrainian enterprises?
Lean manufacturing is a company management model that allows enterprises to create the maximum value for the client using the minimum resources. This philosophy was first developed and implemented by Japanese businessman Tahiti Ono at Toyota after World War II. This concept is especially useful for Ukrainian companies now and in the near future, as it allows them to produce maximum products in conditions of limited resources.
Lean manufacturing at Farmak in numbers:
8-20% increase in overall equipment efficiency;
600-700 ideas from employees to improve processes per year;
the total economic effect from the beginning of the project implementation until the end of 2022 amounted to about UAH 40 million.
"I had the opportunity not only to visit Ukraine for the first time, but also to fulfill a long-standing promise to the lean manufacturing development team at Farmak to come and personally see the progress made since the beginning of our cooperation in December 2020. I am looking forward to my next visit to see the heroic efforts and amazing results in other departments of the entire Farmak team," said Gert Haar-Jorgensen.
Mr. Haar-Jorgensen especially appreciated the level of visualization and discipline of processes in the production of our company. More than 1,000 employees are involved in the implementation of lean manufacturing approaches at Farmak. For them, personal feedback from professionals with decades of experience has become a particularly powerful motivation. We are grateful to our foreign colleagues who help Ukrainian businesses to adapt and develop even in wartime conditions.