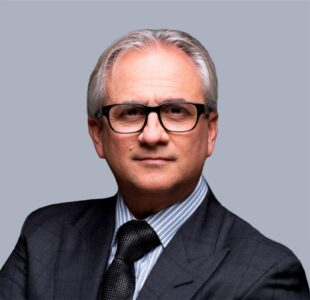 Maurice Chagnaud
Supervisory Board Member
Maurice Chagnaud has been an Independent Member of the Supervisory Board since June 7, 2022.
After practicing as a physician, he began his managerial career with the German pharmaceutical company Merck Group, and in 12 years he rose from Medical Scientific Liaison to President and CEO of Merck Generics in Italy, Qualimed in France and General Manager of Merck génériques, leader of the French market.
Maurice Chagnaud has significant managerial experience in pharmaceutical companies as senior executive around the world. In particular, Merck generics in Italy, Merck génériques, Teva and Ivax in France, Teva Europe in Netherlands, Lupin Europe in Switzerland  Polpharma in Poland.
He had also served as Director on the Board of Advanz Pharma, a global pharmaceutical company. He currently serves as the Director on the Board of Remedica Ltd, Cyprus and on the Board of Torrent Pharma, an Indian leader company with global presence.
He is known for his strong leadership skills, strategic vision, sharp analytical skills, execution ability, managing complexity, result orientation, and ability to quickly access situation.
He is the CEO & founder of Mac Healthcare Consulting AG, a boutique consultancy company providing advisory services and support to Financial Sector and Pharma Companies in different areas of activities (generics, OTC, specialties, biosimilars etc) wherein he specializes in working on commercial assessment, due-diligence, M&A and strategy development. He recently was involved in several acquisitions (Stada, Zentiva, Rimser, Serb, Theramex, Neurax) with different Private Equity entities (Bain, Charterhouse, Blackstone, Carlyle, PAI)
In 1990, Maurice Chagnaud received the title of Doctor of Medicine from the University La Timone, Marseille. In 1993 he also received an MBA in Marketing, Strategy, Finance and Administration, in France and in 2010 he graduated from the Strategic Finance program of the International Institute for Management Development, Lauzanne, Switzerland.