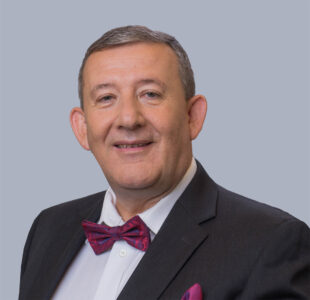 Oleg Syarkevich
Supervisory Board Member
Oleg Syarkevych is a member of the Supervisory Board since April 19, 2018. He is a member of the Supervisory Board of the Investment and Science Committee as well as the Committee on Development and Marketing.
Oleg Syarkevych started his career in Farmak in 2000 as a Marketing Director. After that he held the position of Export and Business Development director. His responsibilities included establishing business relationships with foreign partners, expanding the company's product portfolio through In-Licensing, promoting company products through out-licensing partners into new markets.
The business development department managed by Oleg Syarkevych became one of the initiators of the introduction of GMP EU, ISO 13485, FDA standards into production and the development and preparation of documentation in CTD EU, ACTD formats.
Oleg Syarkevych is representing Farmak at the European Generic Medicines Association (EGA). When off duty he is also an expert at the Association of Pharmaceutical Producers of Ukraine.
He has work experience in various fields of pharmaceutical businesses: pharmacy, scientific and industrial. He held the position of chairman of the board of pharmaceutical company Galychpharm".
He is the author of about 50 scientific articles and more than 20 patents. He was awarded with certificates of the Ministry of Health of Ukraine, received honorary certificates from the Kyiv city state administration, a medal and certificate from the Cabinet of Ministers of Ukraine.
In 1997 he received a MBA degree from the Lviv Institute of Management.
He was trained in the USA and Germany at Parke-Davice Warner Lambert and Parke-Davice Gödecke companies.
He graduated with honors from the Lviv Medical Institute (now the Lviv National Medical University named after D. Galitsky) with the degree in "Pharmaceuticals". He studied at the post-graduate school of Zaporizhzhya Medical University at the Department of Technology of Medicine. He received a Ph.D. in Pharmaceutical Sciences at Kharkiv Pharmaceutical Academy.