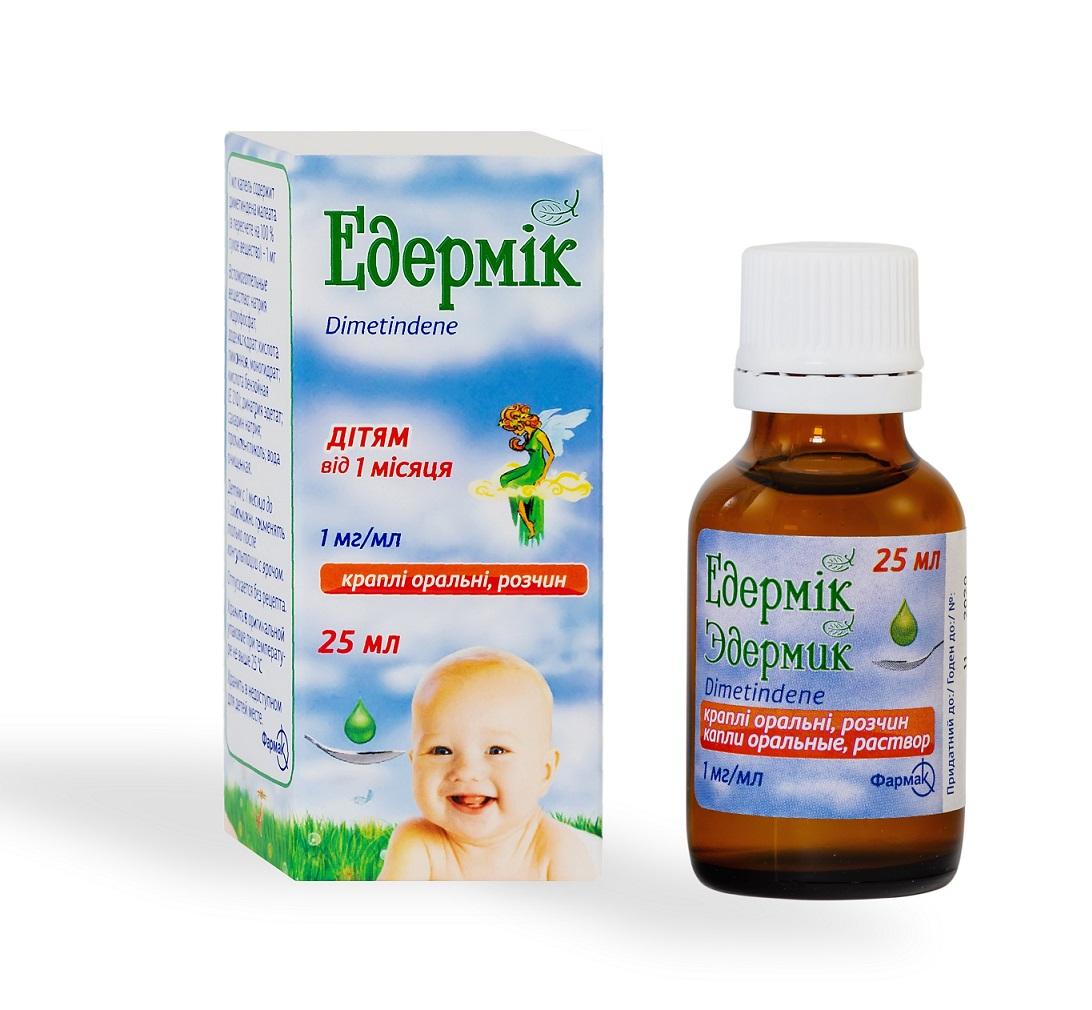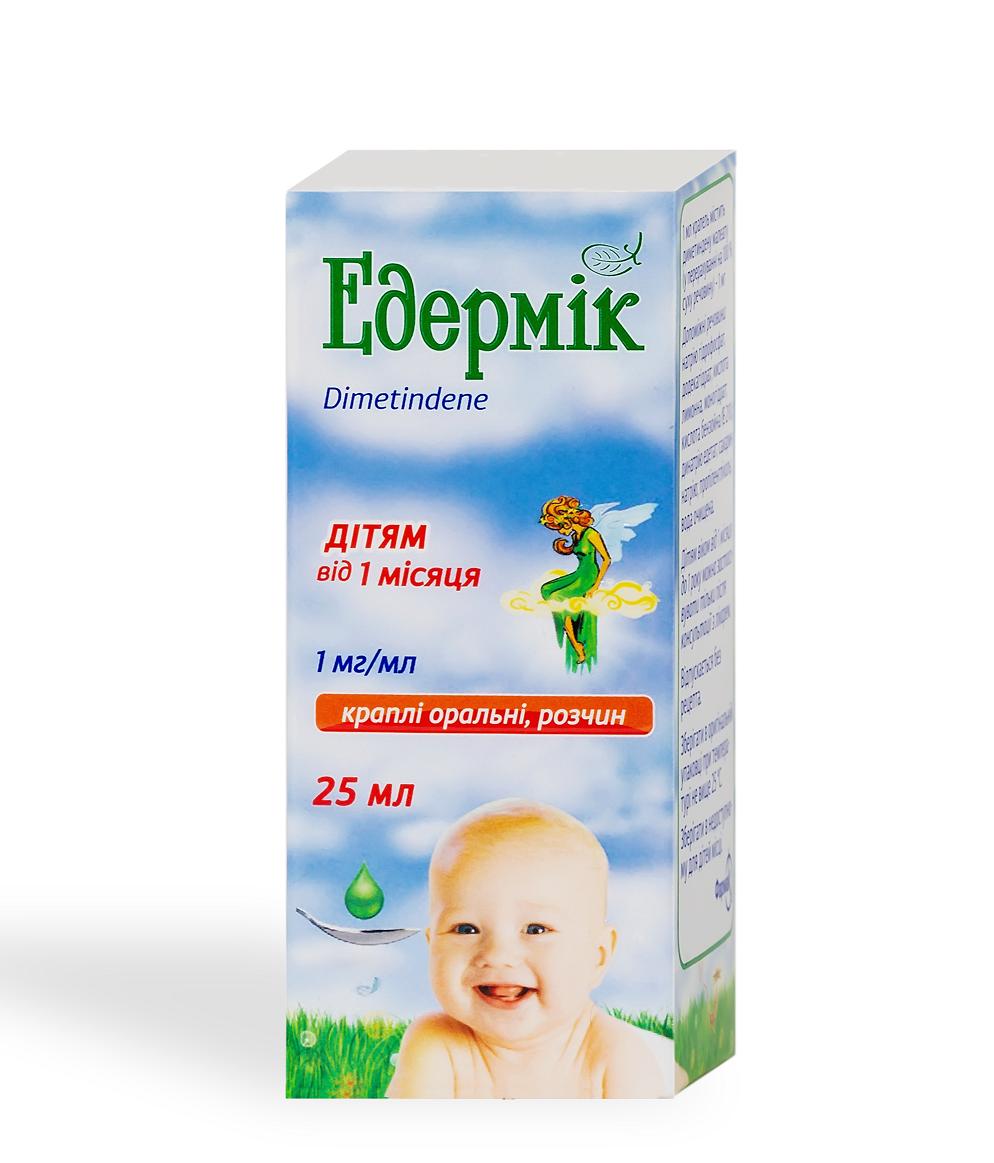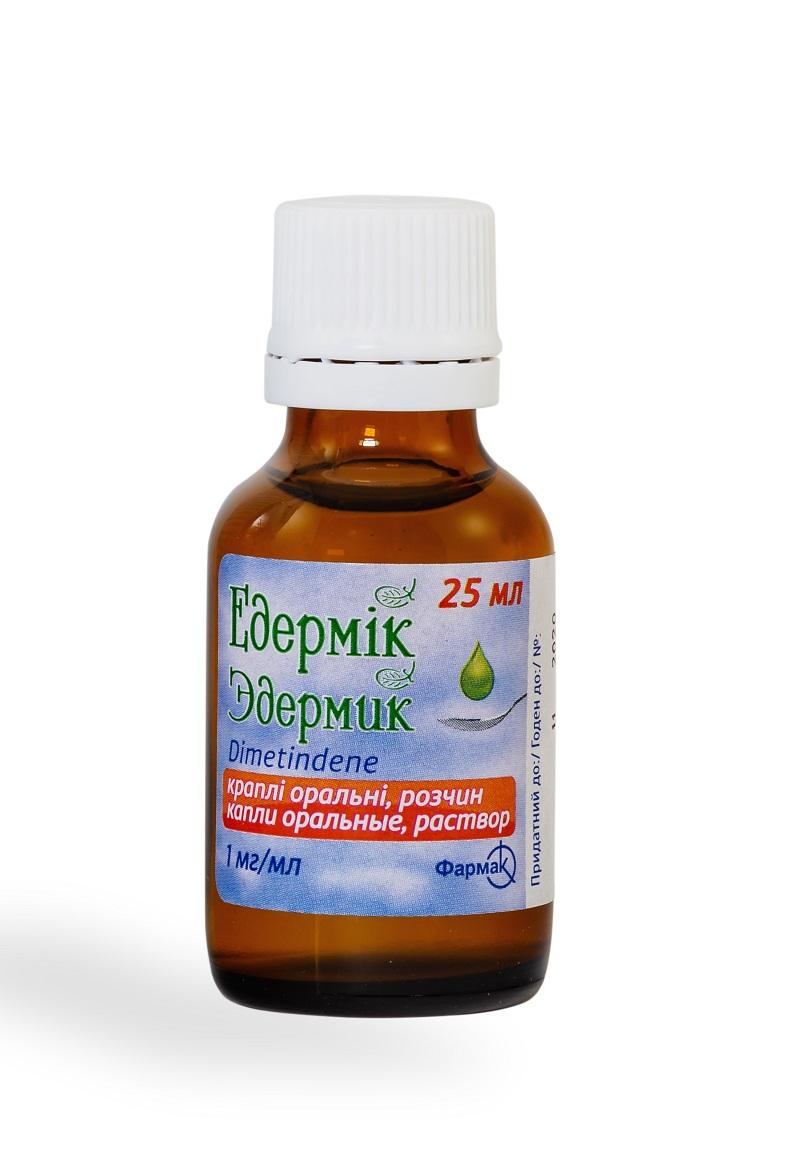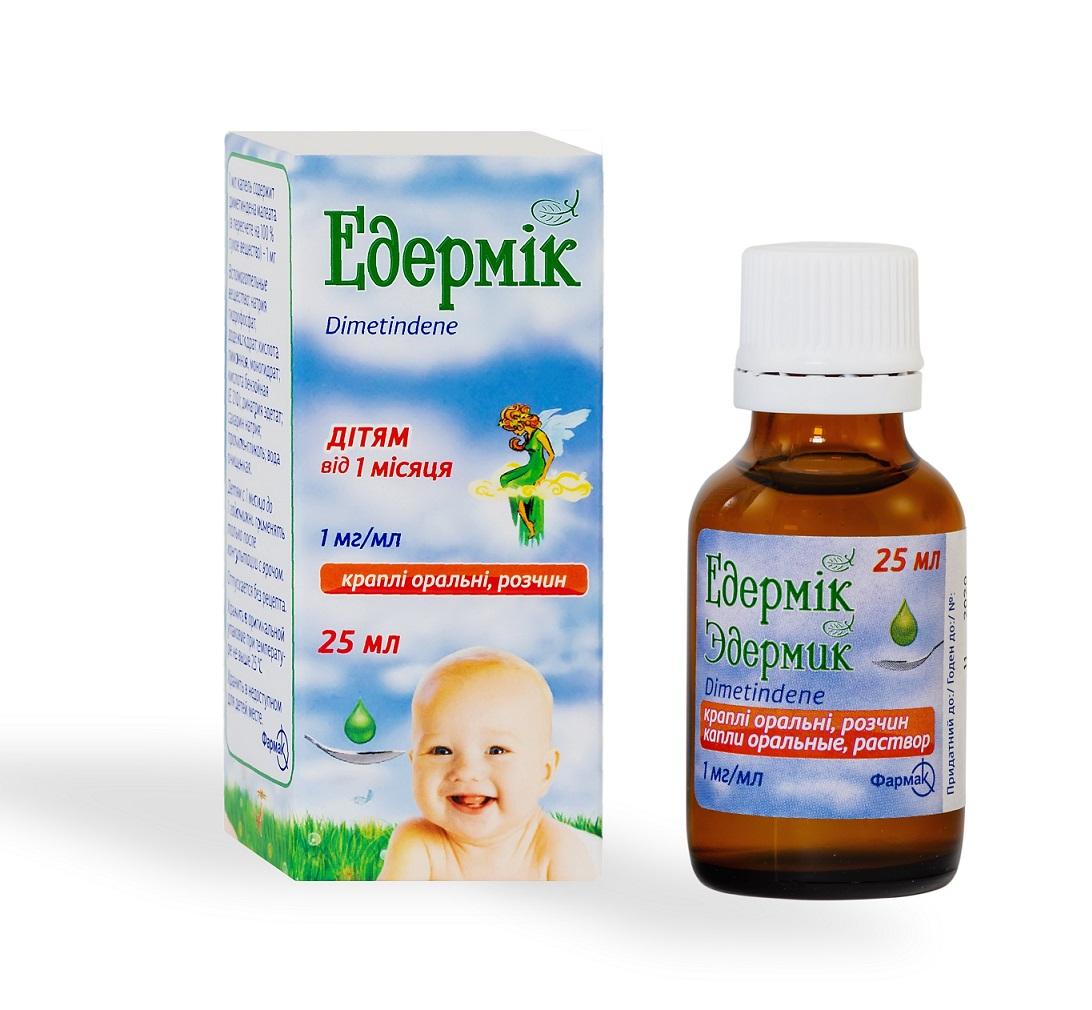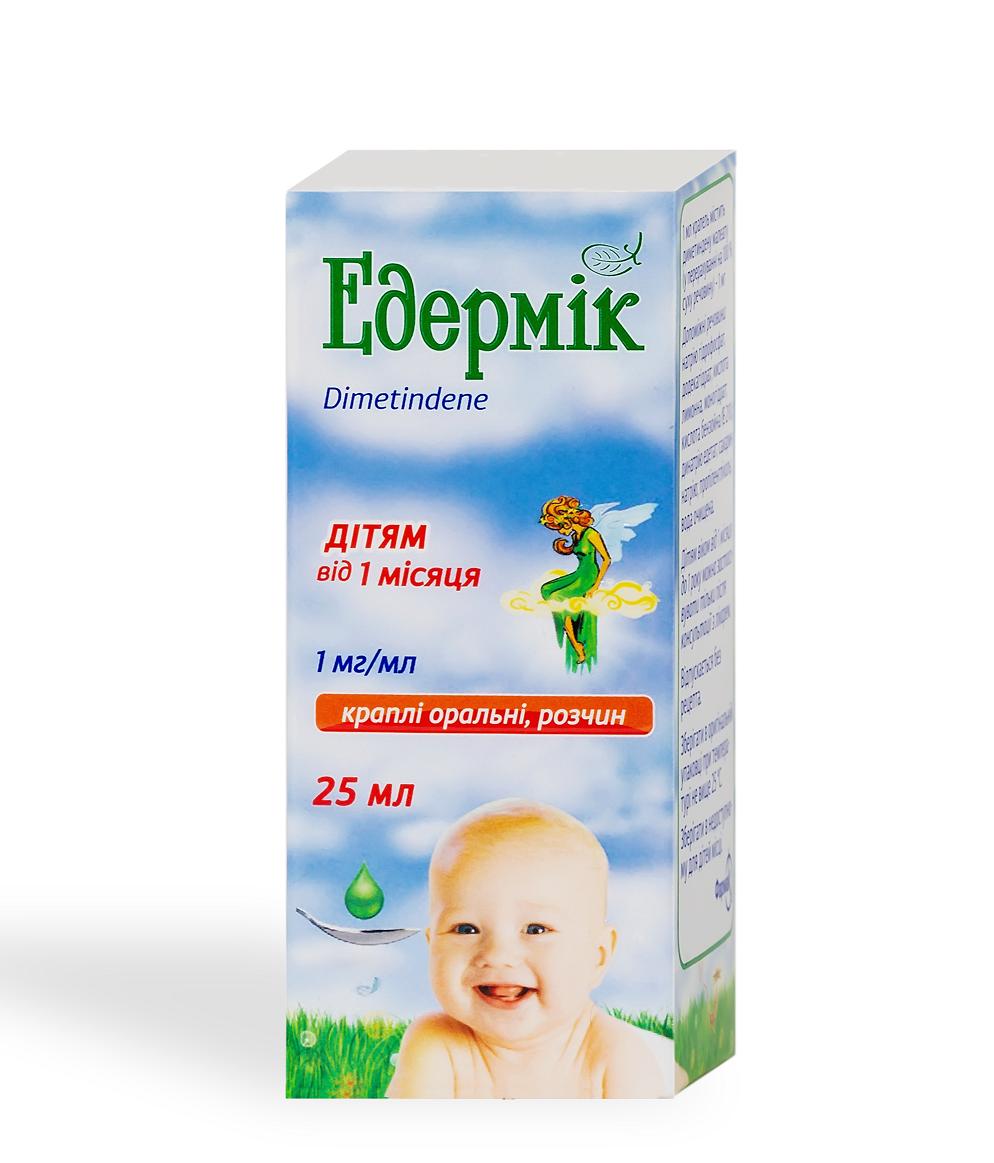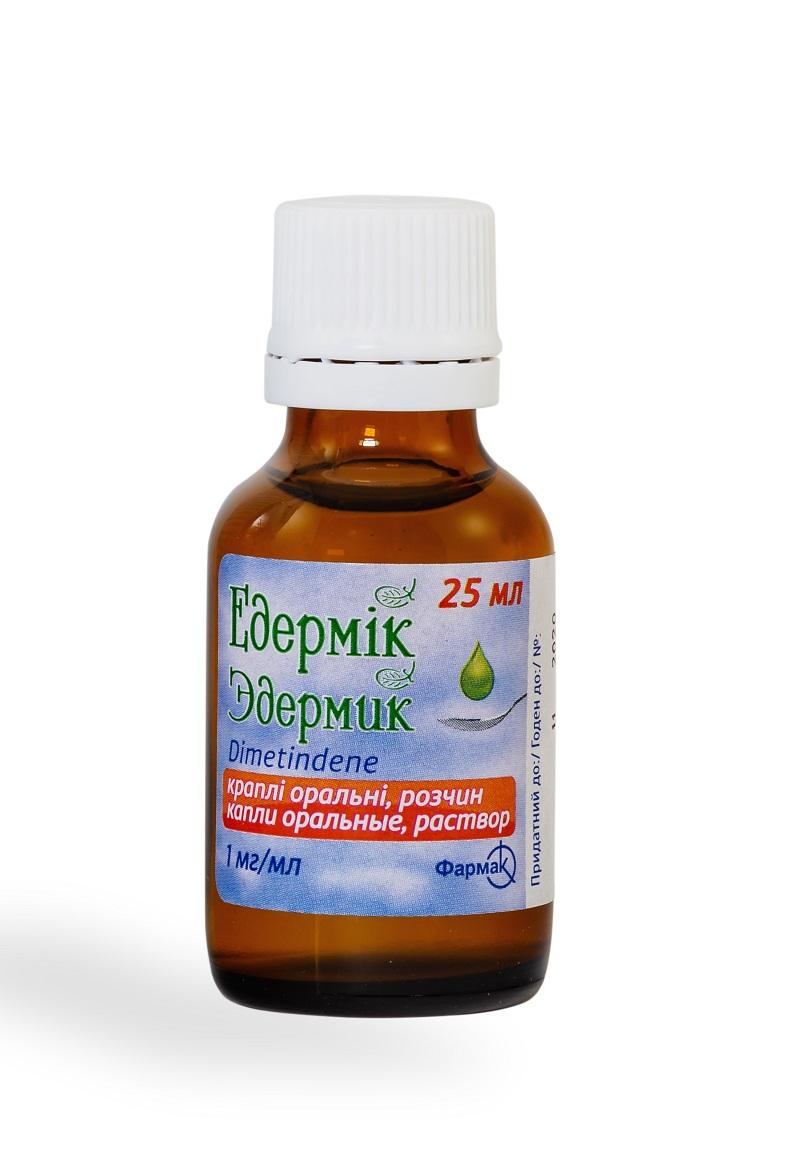 OTC Medications
Edermik
INDICATIONS TO APPLICATION:
Symptomatic treatment of allergic diseases: urticaria, seasonal (hay fever) and year-round allergic rhinitis, allergies to medicines and food.
Itching of various origin, except associated with cholestasis. Itching for skin rashes such as chickenpox.
Insect bites.
Auxiliary tool for eczema and other pruritic dermatoses allergic origin.
Drops
Oral application
For adults and children 1 month old
Estimated Cost in pharmacies: , — , грн.