Caring for the ecology of Kyiv: Farmak invested in a new wastewater treatment system during the war
Farmak, the Ukrainian pharmaceutical market leader, has invested UAH 50 million in a modern wastewater treatment system at its plant in Kyiv, which was launched this fall. Even in times of war, the company adheres to its strategy of sustainability and environmental responsibility.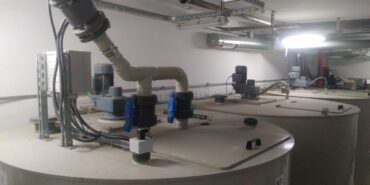 For two years, the company has been carrying out the reconstruction of sewer networks and the construction of a modern plant for physical and chemical wastewater treatment according to the Slovak technological project. In order not to stop the critically important production of the medicines, the company's specialists laid hundreds of meters of new networks in parallel with the existing ones, and then made a complex switch virtually "on the go".
New treatment facilities operate in a fully automated mode and provide industrial wastewater treatment in accordance with established standards. Only after positive analyzes in terms of numerical parameters, treated industrial wastewater is discharged into the city sewer. The air of the ventilation system of the treatment facilities is also subject to multi-stage cleaning. Thus, harmful substances and unpleasant odors are completely neutralized.
"Hard times do not stop us from achieving our goals. Although before that our systems purified industrial waters to the required standards, we understood that they were somewhat outdated. Therefore, modern, more powerful, maximally automated installations were implemented. Despite everything, we remain a responsible business. After all, the war has already brought a lot of environmental problems to Ukraine. Business must prevent those risks and contribute to their maximum reduction," said Volodymyr Kostiuk, Executive Director of Farmak.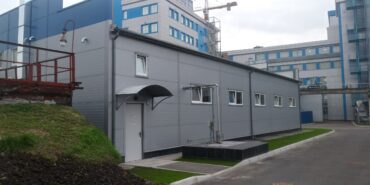 Every year, Farmak develops and approves an environmental program that helps the company make the most efficient use of natural resources. Also, the company has implemented an international Environmental Management System that complies with ISO 14001 "Environmental Management Systems. Requirements and instructions for use" and ISO 50001 "Certification of energy management systems. Requirements and instructions for use.