Civil defense training was held at Farmak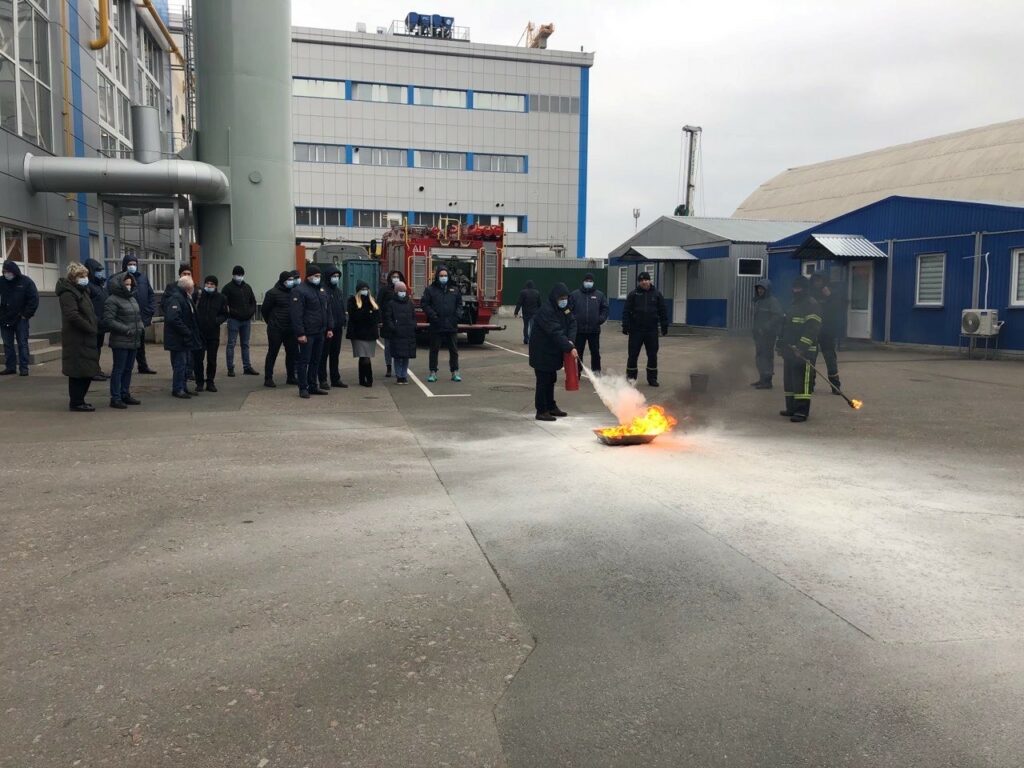 Recently, about 50 employees of the Company have undergone special on-site training to deal with the threat and occurrence of fire, man-made and natural emergencies and outbreaks of viral infections.
The event was attended by the management, heads of offices, departments, civil defense unit and employees of workshop No. 3.
During the training, the management developed safety measures in case of an emergency. Employees of workshop No. 3 were evacuated from the rooms to a safe place on the signal "Fire threat", demonstrated the skills of firefighting and handling of fire extinguishers, checked the alarm systems on the signals of the dispatcher. They also learned to cooperate with the Kyiv rescue squad of special purpose in the localization and elimination of possible accidents (fires).
Employees of workshop No. 3 were theoretically and practically trained in providing first aid.
In addition, the Emergency Commission developed personnel safety measures in the event of a possible coronavirus outbreak.
Upon completion of the training, the team work of the Company's personnel was highly appreciated by the representative of the fire service who participated in the training.
In accordance with the Ukrainian legislation, an employer is obliged to provide the employees with comfortable and safe working conditions. The Company cares about each employee and makes every effort to ensure appropriate working conditions for each Farmak employee to feel secure while doing their job. Farmak makes the treatment with effective and quality medicinal products possible. About 20 new medicinal products are annually launched into the market, about 110 medicinal products are under development. These are multi-component modern products that are required by millions of people, both in our country and abroad.