Farmak is the only pharmaceutical company nominated as "The Most Active Commercial Customer"*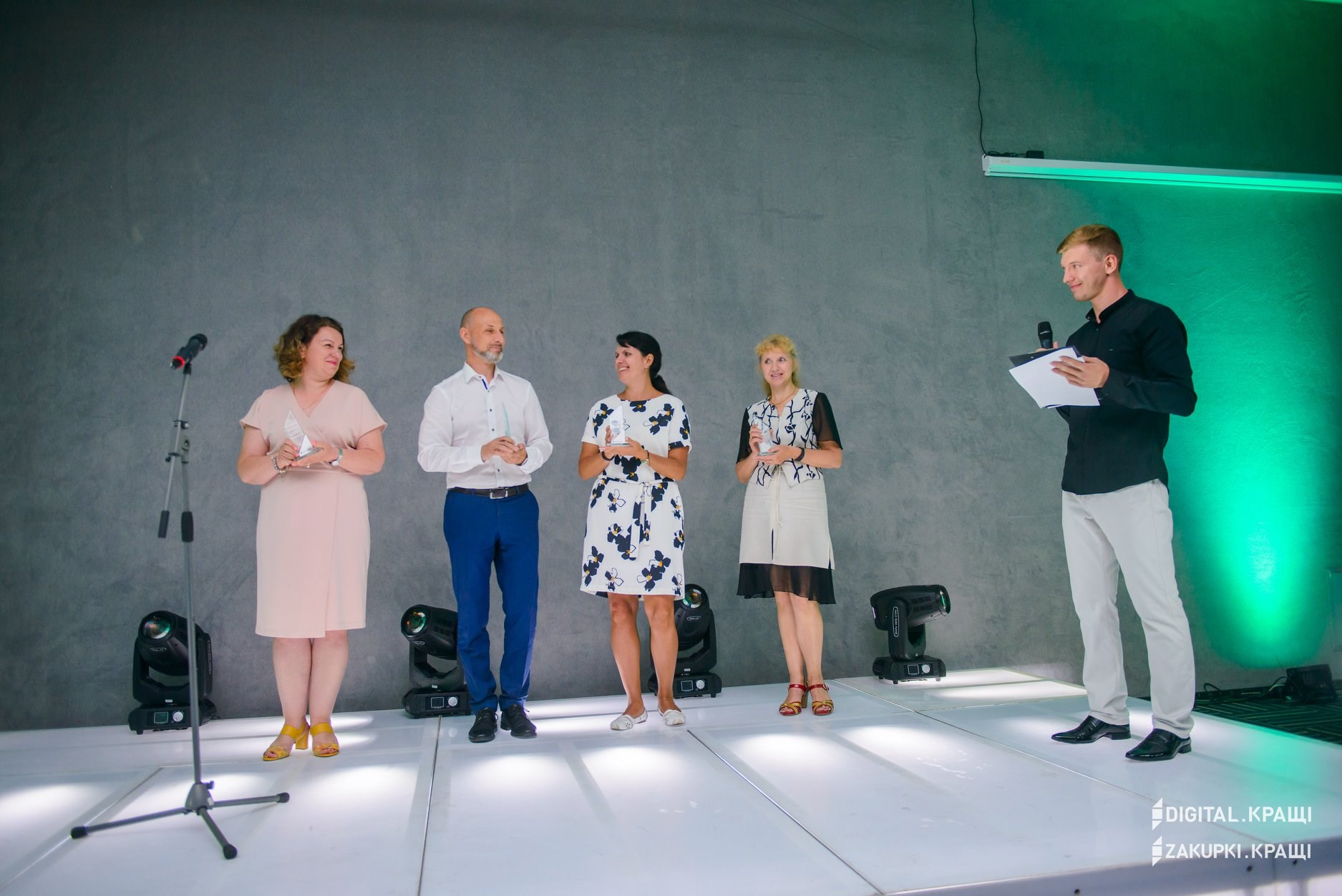 Farmak was nominated as "The Most Active Commercial Customer"* in the category "Experts' Choice" within Zakupki.Best 2019 Award.
The award ceremony was held in the conference hall "Depo". All companies, organizations and state institutions operating in the territory of Ukraine participated in the competition. Farmak was the only pharmaceutical company among the nominees that was nominated for the award and was granted a memorable award*.
"We were very pleased to be rewarded for the first time in 2018, but to confirm the level and be rewarded this year – it's like to make absolutely sure of the proper tender activities. The team of the Tender Department does its best every day in order to meet the needs of the Company but not for the Company to be nominated. The effective and well-coordinated work of all participants of tender process: from submission of technical specifications to announcement of results is confirmed by the award. This proves that Farmak is open to the market, suppliers, and that the operating principles declared by us are actually effective. We are one of the first to use modern tools and we also confirm our leadership position to this end", noted Svitlana Pohrebna, Head of the Tender Department.
Background information:
The creation of the public procurement system is one of the most successful reforms in modern Ukraine. It proves that the Ukrainian business and government agencies are ready to develop and implement digital tools.
The successful reform is possible due to those who strive for using the opportunities of digitalization as effectively as possible to avoid non-transparent schemes and achieve robust competition.
Zakupki.Best Award was founded in 2016. This award is granted to the most active and responsible representatives of electronic trading market.
Not only the procurement field is being transformed, but digitalization of business in Ukraine is also accelerating. The companies start using digital tools. This becomes a competitive advantage of successful businesses and is a model for others.
Digital.Best Award was founded in 2019. It is granted to companies that keep pace with innovation and actively implement digital technologies.
* according to the website https://zakupki-premiya.com.ua/ and according to Zakupki.Best 2019.