Farmak presented its medicines at the European Congress of Radiology in Vienna
In early March, the European Congress of Radiology was held in the capital of Austria. The delegation of the Farmak company took part in the event and presented to the international community a stand with three contrast drugs of its own production.
ECR is one of the largest medical events in Europe and the second-largest radiology event in the world. This year, more than 25,000 radiologists from over 120 countries took part in the event. The exhibition covered 26,000 square meters and showcased new products and services from 257 exhibitors from 33 countries in the field of radiology.
At the exhibition, Farmak presented magnetic resonance contrast agents and a radiopaque drug. The company is not only the leader of the market in Ukraine with these products but also exports drugs to the EU and other countries of the world, including Germany, Poland, Great Britain, Kazakhstan, and Moldova.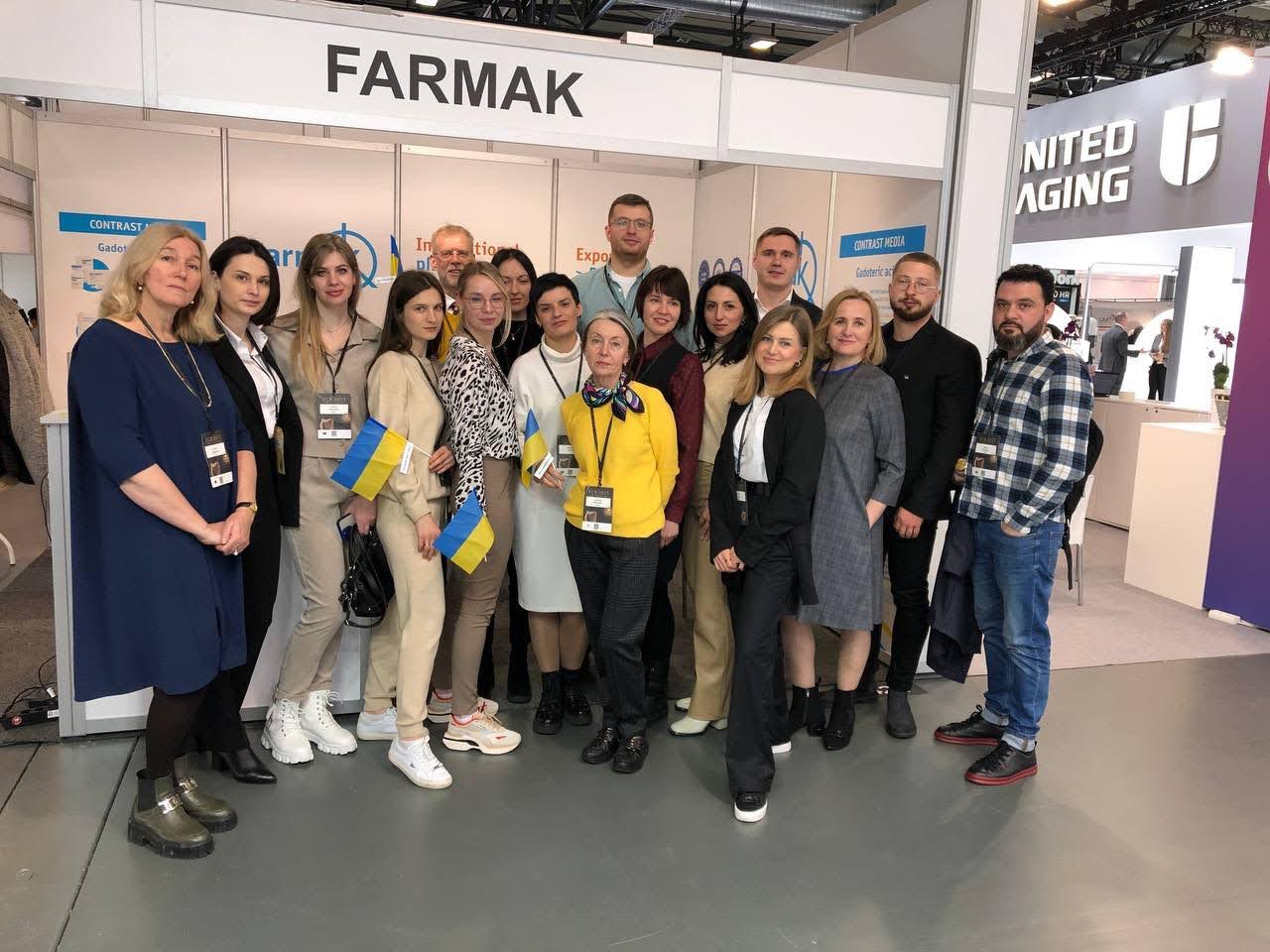 In addition to the visit of many Ukrainian radiologists and radiographers, the Farmak booth was visited by distributors from Austria, France, Germany, Ireland, Lithuania, India, Mexico, Romania, Saudi Arabia, and Iraq.