Two Farmak projects at once became winners in the prestigious X-RAY Marketing Awards
The victories from the "past life" are catching up with us today. In pre-war February, the marketing project competition X-RAY Marketing Awards from Marketing Media Review started. The Committee stopped online and expert voting for the contest nominees on February 24 with the start of a full-scale war, but resumed it in September.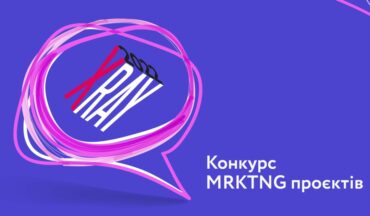 More than 120 projects were contenders for victory in the X-RAY Marketing Awards nominations. Among the participants in the competition are such well-known Ukrainian companies as Nova Poshta, TV Channel 1 + 1, Epicenter, ATB-Market, COMFY, Silpo, Kyivstar, WOG filling station network, and many others. In each of the nominations, according to the totality of points from the jury members and community assessments, the organizing committee decided to mark three winners.
The winning project by Farmak in the DIGITAL Campaign of the Year nomination
Farmak launched a virtual tour and showed all the stages of manufacturing a quality medicine: from the receipt of raw materials to the moment when the finished product is in stock. The project received a response from many bloggers and more than 30 media. Over 40,000 Ukrainians watched the tour within two months.
The winning project by Farmak in the BTL-activation nomination
Farmak took care of the health of Ukrainians and installed a warm zone near the main Christmas tree of the capital with powerful UFO heaters and an interactive component. It gathered about 4 million visitors.
Ukrainian business continues to develop in order to remain a reliable support for the country's economic front. And creativity and innovation help in this!
You can see the full list of winner projects on the MMR.UA website.