Farmak allocated one million UAH for awards to the best medical workers of Ukraine
The contribution of doctors who daily hold the medical front and fight for the lives of Ukrainians around the clock can not be overstated. Expressing gratitude and support to doctors, the pharmaceutical company Farmak allocated 1 million hryvnias to reward doctors who made a special contribution to Ukraine's fight against the Russian invader.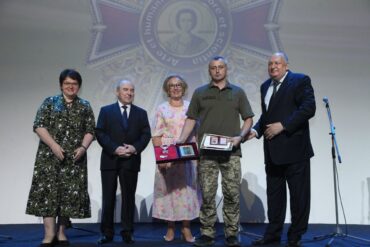 The "Order of St. Panteleimon" was awarded to 23 medical workers "For selfless service to the Ukrainian people, courage, and steadfastness in the struggle for the health of Ukrainians, for the freedom and independence of Ukraine in the war against the Russian aggressor".
Almost all the awarded doctors work in the frontline zone or on the battlefront, rescuing civilian and military Ukrainians. For example, Maxim Khodakovsky, a resident of the anesthesiology, resuscitation and intensive care department of one of the military units, carried out 144 medical escorts of the wounded and the bodies of the dead servicemen from the areas of the active phase of the anti-terrorist operation in the eastern regions of Ukraine. On February 24, he volunteered at a front-line hospital. He served at Lysychansk, Kramatorsk, and other hot zones of our country.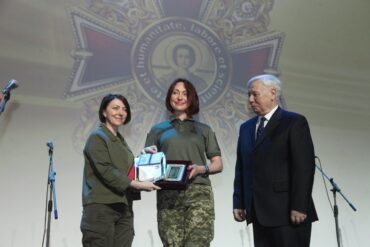 "Farmak has always supported doctors, but the devotion and self-sacrifice that doctors showed during the war deserve a special attention. We work side by side with doctors, and, like no one else, we know what challenges the entire "health front" had to deal with. Therefore, we want courage and loyalty to one's profession, as well as to one's state, to be rewarded. And the words of gratitude to sound more often," said Filya Zhebrovskaya, Chairman of the Farmak Supervisory Board.
The order is named after St. Panteleimon, who is considered the patron saint of doctors and all medical workers. Farmak has become the sponsor of the award for the sixth time. During this time, the company has allocated about 6 million hryvnias to award the best doctors.