Let's save the hearts of Ukraine together: Farmak organized practical training for doctors on the basics of echocardiography
September 29 is World Heart Day. In Ukraine, cardiovascular diseases are the main cause of death among the population. According to this indicator, our country remains one of the world leaders, according to the study of the Global Burden of Disease. In addition, war is a time when a person is constantly in emotional tension and stress, which significantly accelerates the development of cardiovascular diseases. This link was found by researchers at Imperial College London and the London School of Hygiene and Tropical Medicine.
To reduce the risk of developing heart disease, you should not only follow the advice on a healthy lifestyle but also be attentive to your well-being and regularly undergo preventive examinations.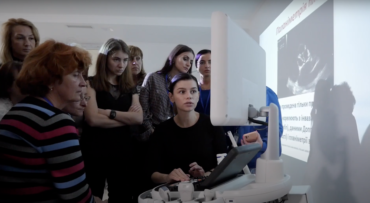 Echocardiography is a method of ultrasound examination (ultrasound) of the heart and blood vessels, which is one of the most informative. To better master the skills of such diagnostics, Farmak together with Medicover Ukraine organized a two-day training for doctors. The training was divided into practical and theoretical parts, and also had separate blocks for cardiac ultrasound and vascular ultrasound for various nosologies. During the training, all participants also learned how to manage the ultrasound machine in order to test new knowledge in real life.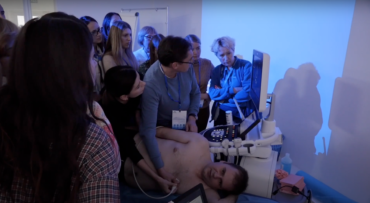 A total of 35 physicians joined the event, among them mainly cardiologists and family doctors. The speakers, thanks to whom the training was hands-on and interesting, were:
• Natalia Nosenko, Associate Professor of the Department of Functional Diagnostics of NMAPE, Candidate of Medical Sciences, professional lecturer, Head of the Diagnostics Department of the State Institution "Scientific and Practical Center for Endovascular NeuroX-ray Surgery of the National Academy of Medical Sciences of Ukraine".
• Olena Torbas, Candidate of Medical Sciences, member of the European Association of Cardiology, European Society of Hypertension, European Association of Cardiovascular Imaging.
• Anton Stepura, Candidate of Medical Sciences, Cardiologist, Department of Resuscitation and Intensive Care, National Scientific Center "M.D. Strazhesko Institute of Cardiology".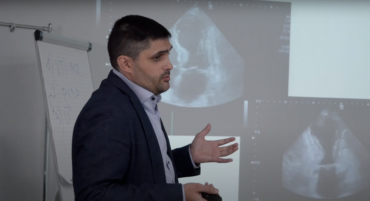 "Thank you for such a wonderful lecture! It was very educational and informative. Indeed, now this is something we miss in the post-COVID-19 time and during the war. Such offline knowledge," shared one of the participants during the training.
We are happy to help doctors learn skills that save the lives and health of Ukrainians!