Farmak team ran 300 kilometers for charity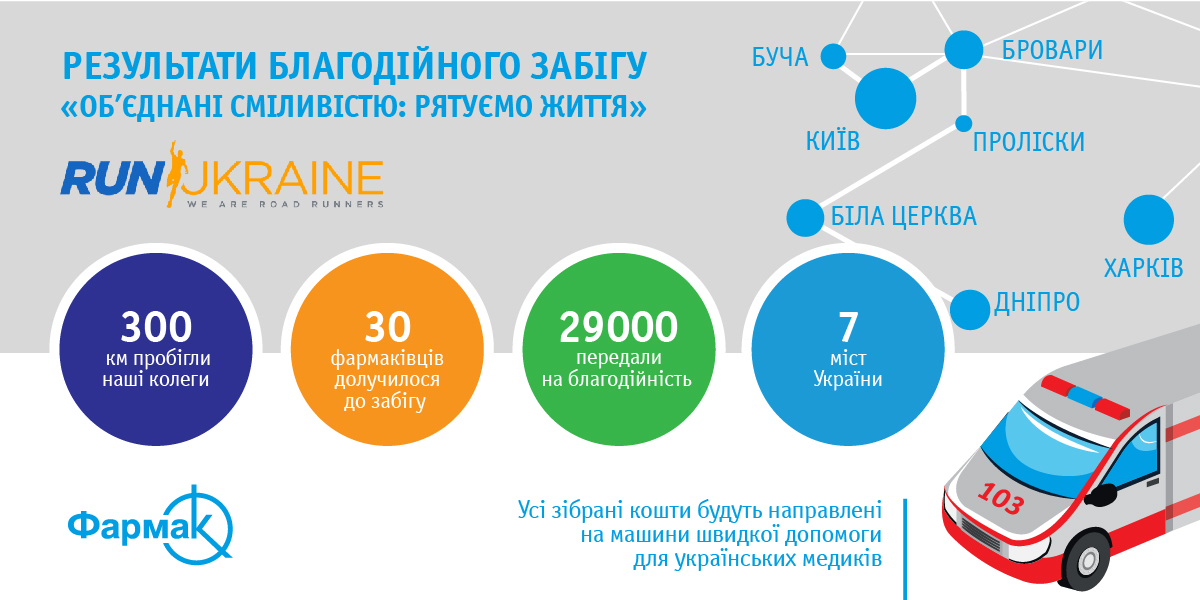 Last weekend, a charity run "United by Courage: Save a Life" was held. The run had a goal to raise funds for ambulances.
Our colleagues joined the event and ran for a good cause from different parts of the country. Each participant chose a feasible distance: from the 1 to the 21 kilometers. Thanks to common efforts, it was possible to cover more than 300 kilometers and transfer 29,000 hryvnias for cars for Ukrainian medical workers.
Farmak: Running for Health with the support of the city authorities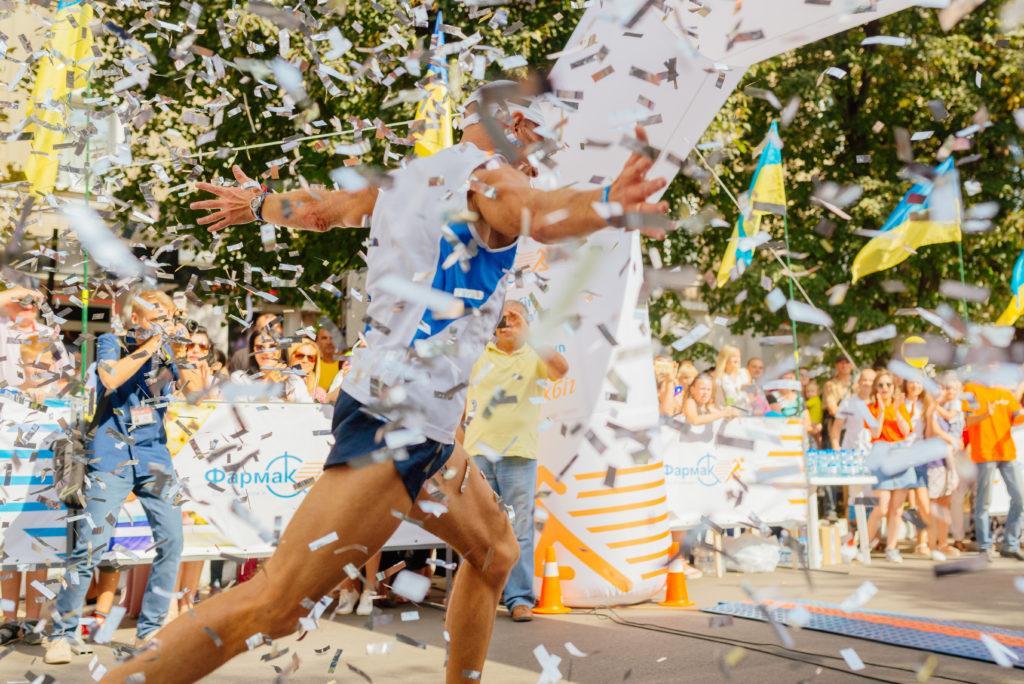 "Farmak: Run for Your Health" is scaling up: a 'star' host and twice as many participants
Farmak JSC together with Shostka Town Council held a sports event "Farmak: Run for Your Health" dedicated to Shostka Town Day
In 2018 year, twice as many participants took part in the event compared with the previous year. The event was supported by Shostka and Kyiv residents, Farmak staff, members of the Ukrainian Football Association of Physicians (UFAP). About 600 people altogether took part in the event. Its special guest was Vlad Yama – a famous dancer and TV host.