Our own teams
"Farmak" is particularly proud of  its own sports teams, which include employees of various professions, united by the principles of a healthy lifestyle and positive emotions. 
Farmak team at Wizz Air Kyiv City Marathon
Running is great, running is cool! Neither wind, nor autumn weather can stop Farmak runners! Running is trendy and extremely good for your health! Farmak takes an active part in various sports events and advocates healthy and active lifestyle. This time as well: Farmak team took part in Wizz Air Kyiv City Marathon at the distance of 21.5 and 2 km.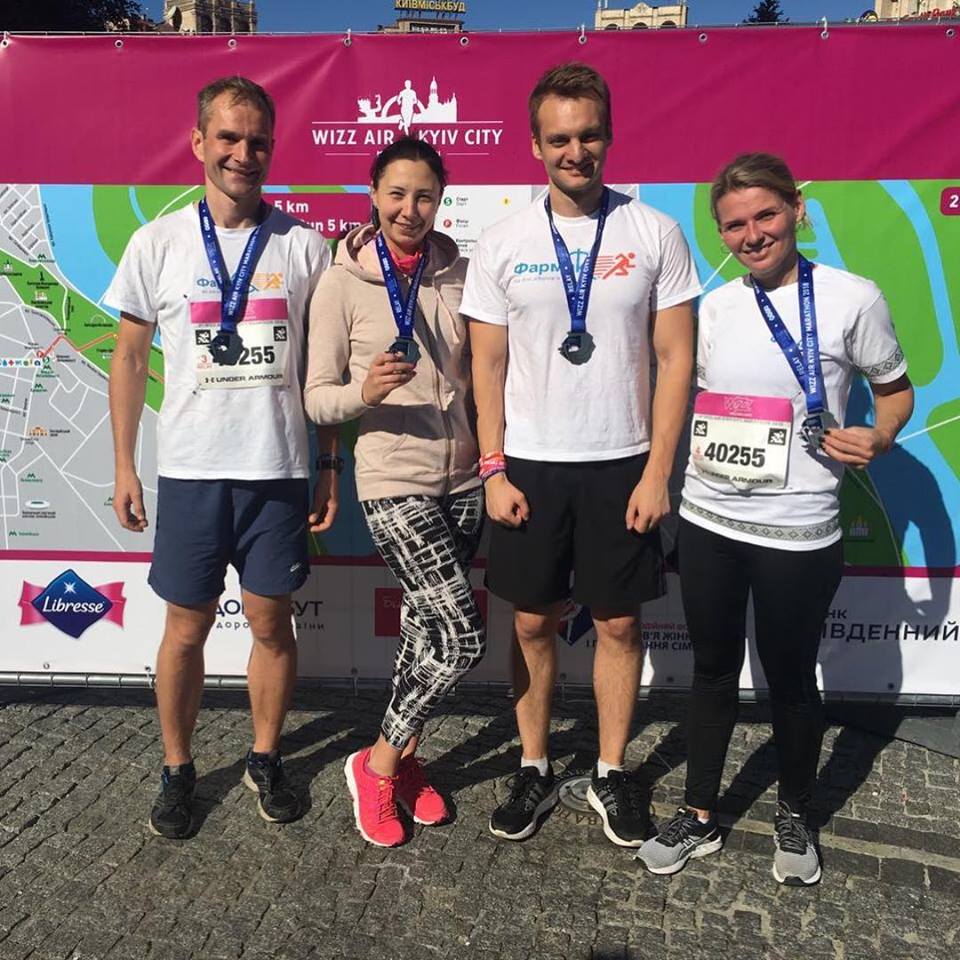 «FARMAK CHALLENGE» – DONE!
On 21-23 September 2018, the 2nd All-Ukrainian Sports Games for Pharmacists "FARMAK CHALLENGE" were held in the sports complex of Kyiv National University of Trade and Economics. Teams from our Company competed in 4 kinds of sports.
For the second consecutive year, Farmak held the Sports Games for Pharmacists "FARMAK CHALLENGE" jointly with Kyiv City Organization Physical Training and Sports Association Spartak. This project helps our employees to stay active. It supports the Company's corporate spirit and gives an excellent opportunity to enjoy free time together.